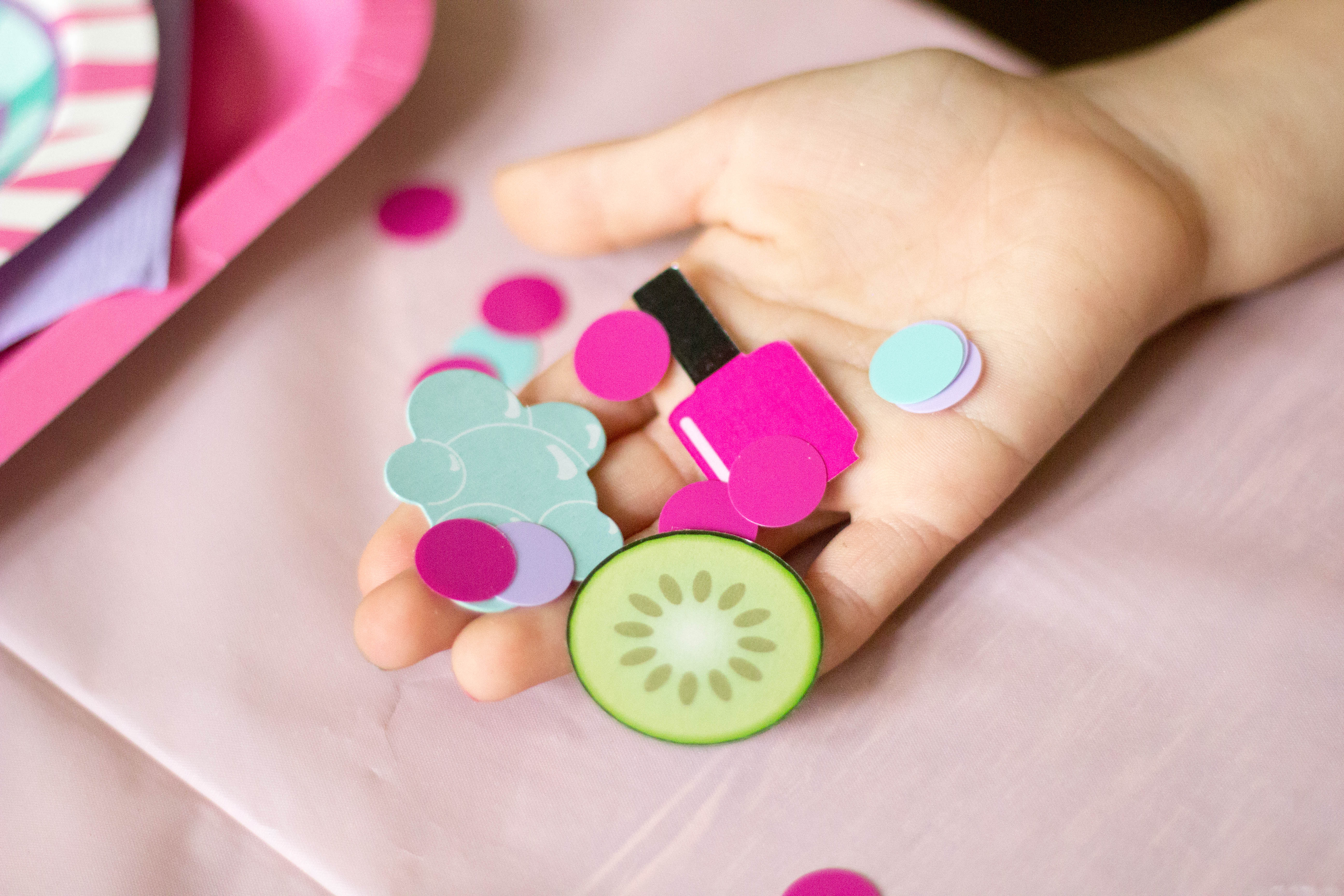 A spa party is the perfect way to celebrate a girl's birthday party or just a great reason to gather friends together for a little pampering and fun! These adorable spa themed treat bags and backdrop are a lovely way to thank guests for joining in the fun!
What You'll Need:
Step 1: Create the backdrop by opening the Spa Party Hanging Fans and gluing along the cardboard strip.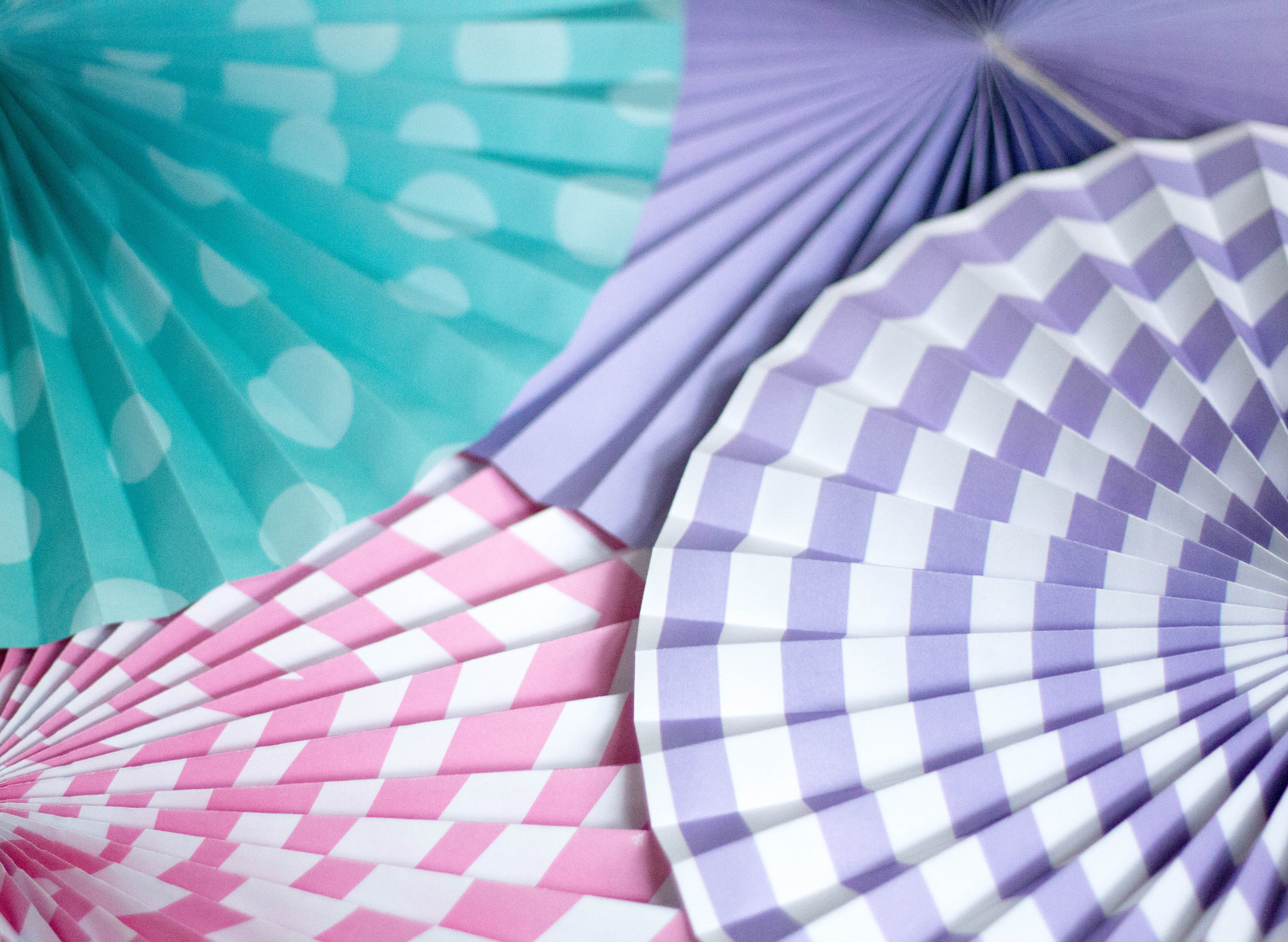 Step 2: Glue the fans to the poster board and prop it up against a wall or a box to hold in position so you can display the treat bags in front of it.
Step 3: Gather your Spa Party Favor Bags. I like to mix them up so that the patterns aren't repeated next to one another.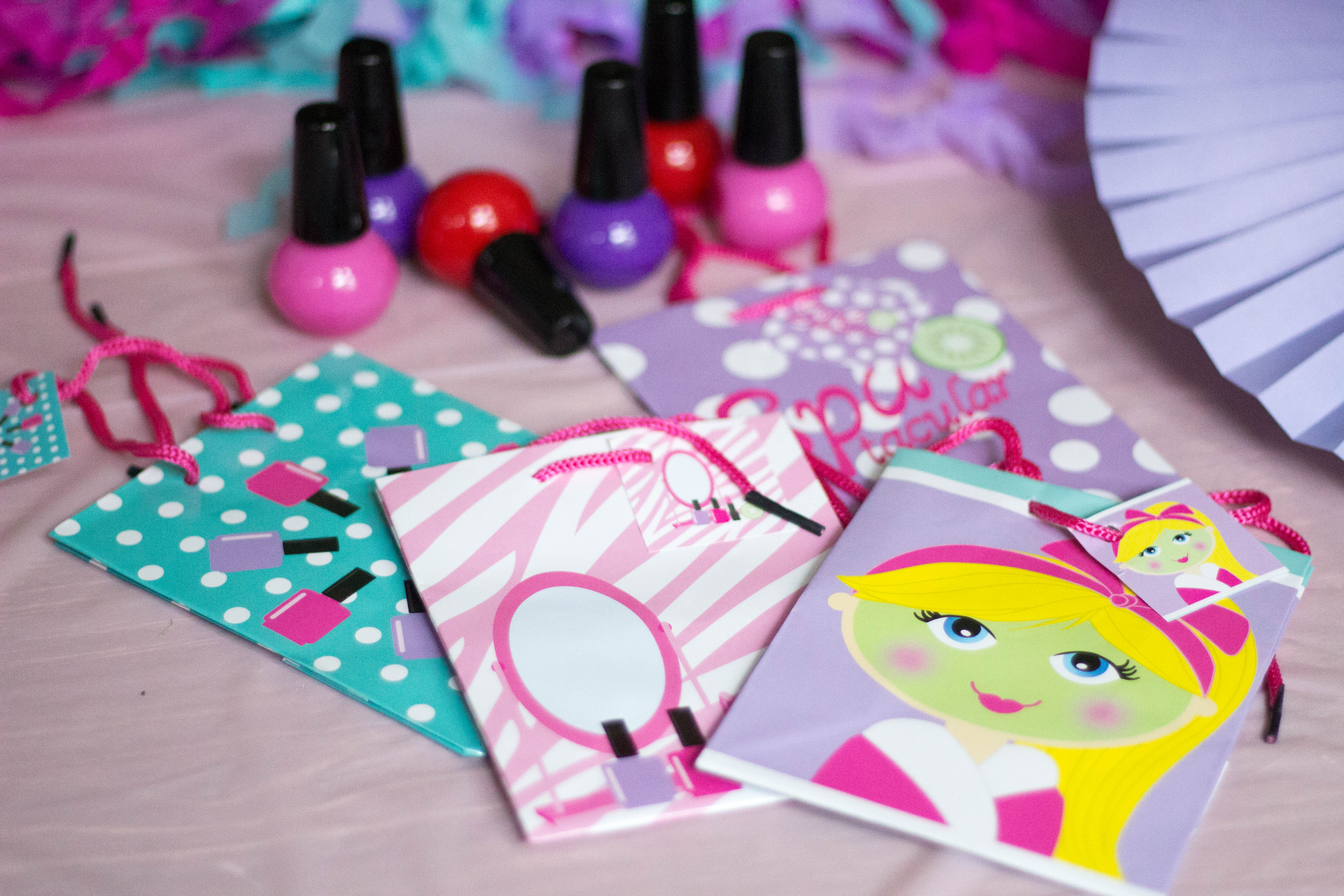 Step 4: Add one of the Nail Polish Pens to each bag, along with a little tissue paper or paper shreds if you like.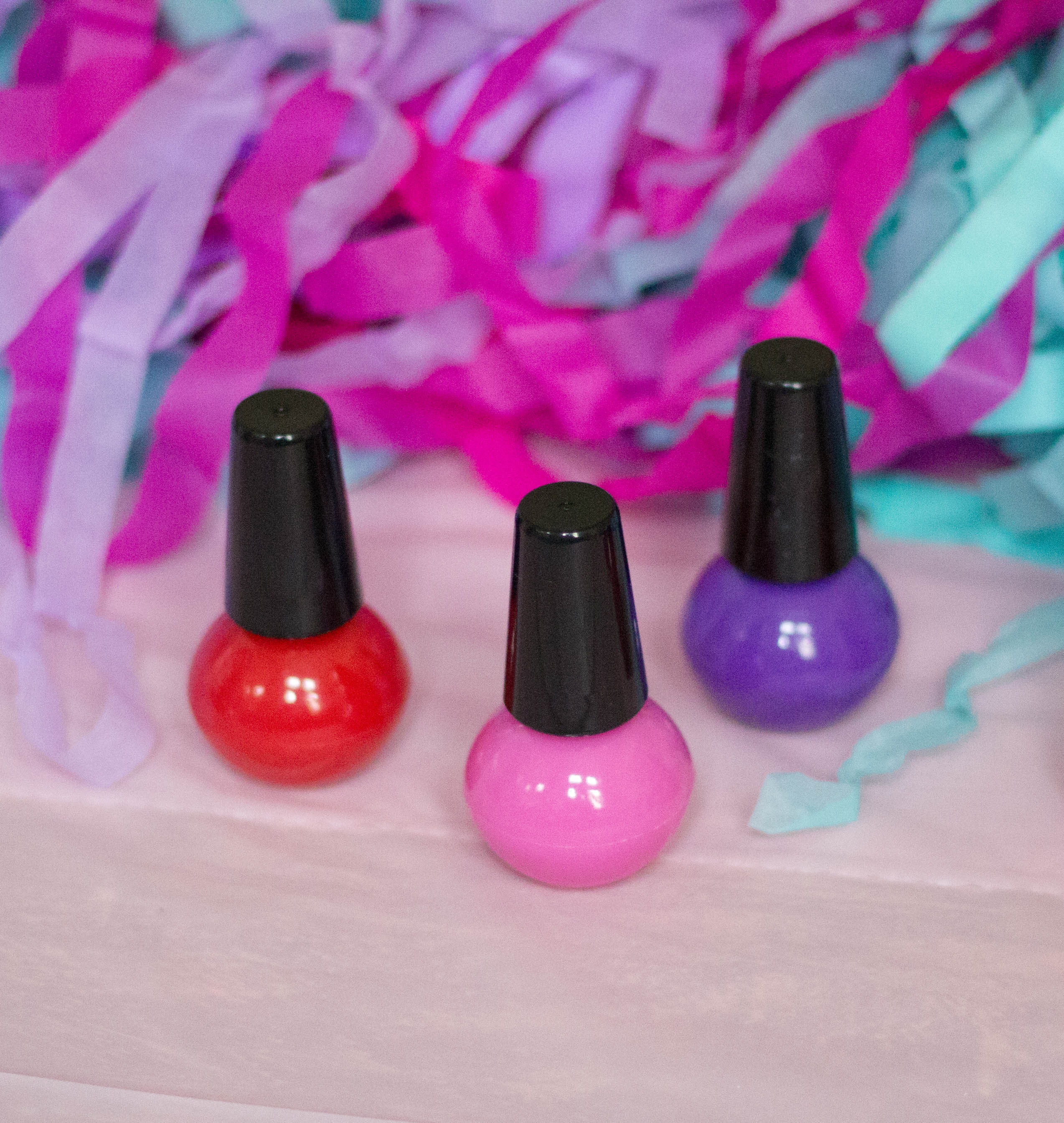 Step 5: Add a handful of Spa Party Confetti for an added pop of fun!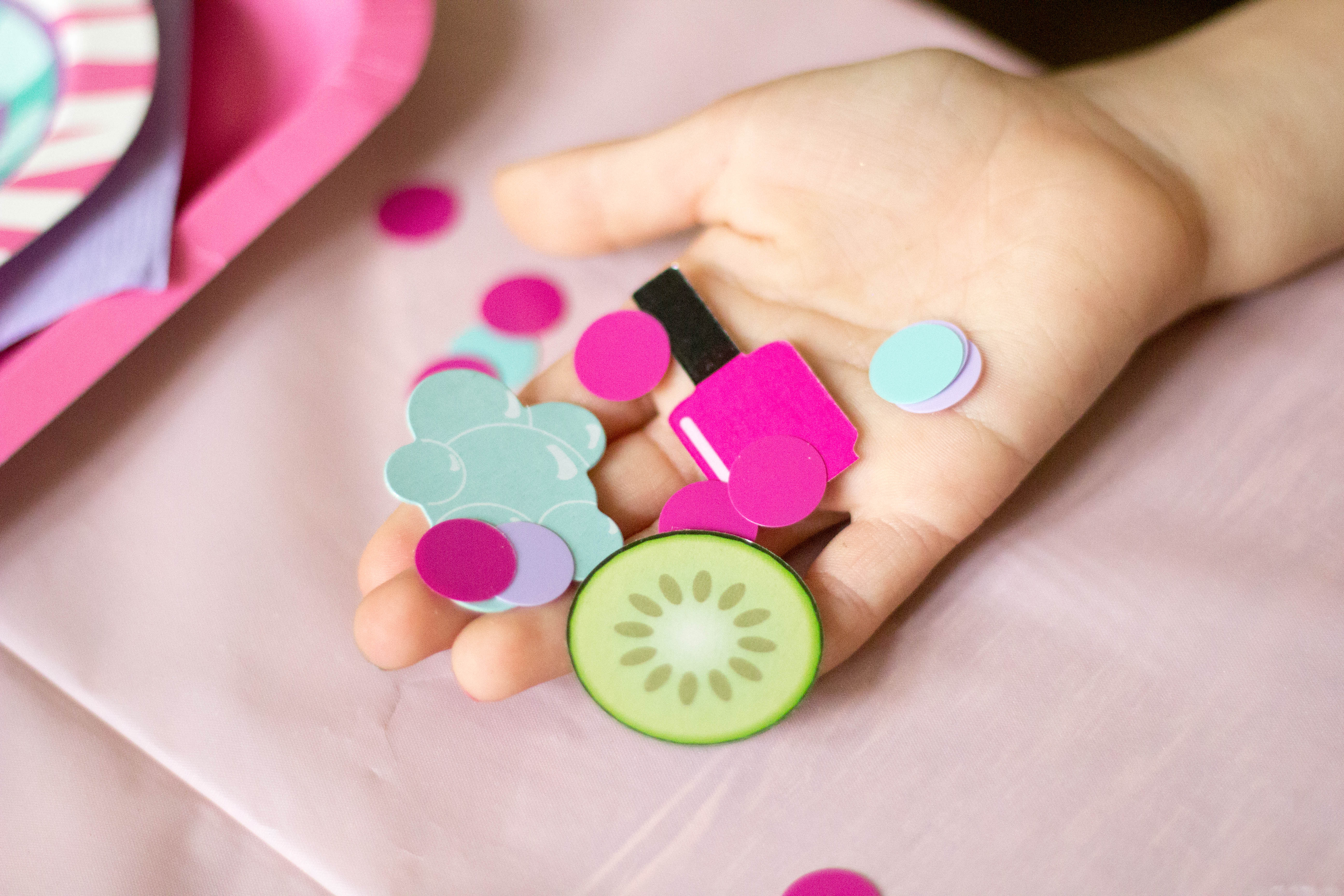 These spa party favor bags are the perfect party decoration for taking home DIY Bath Bombs! They're sturdy, and made from thick paper, and the handles are strong enough to carry the weight of a bath bomb, or two!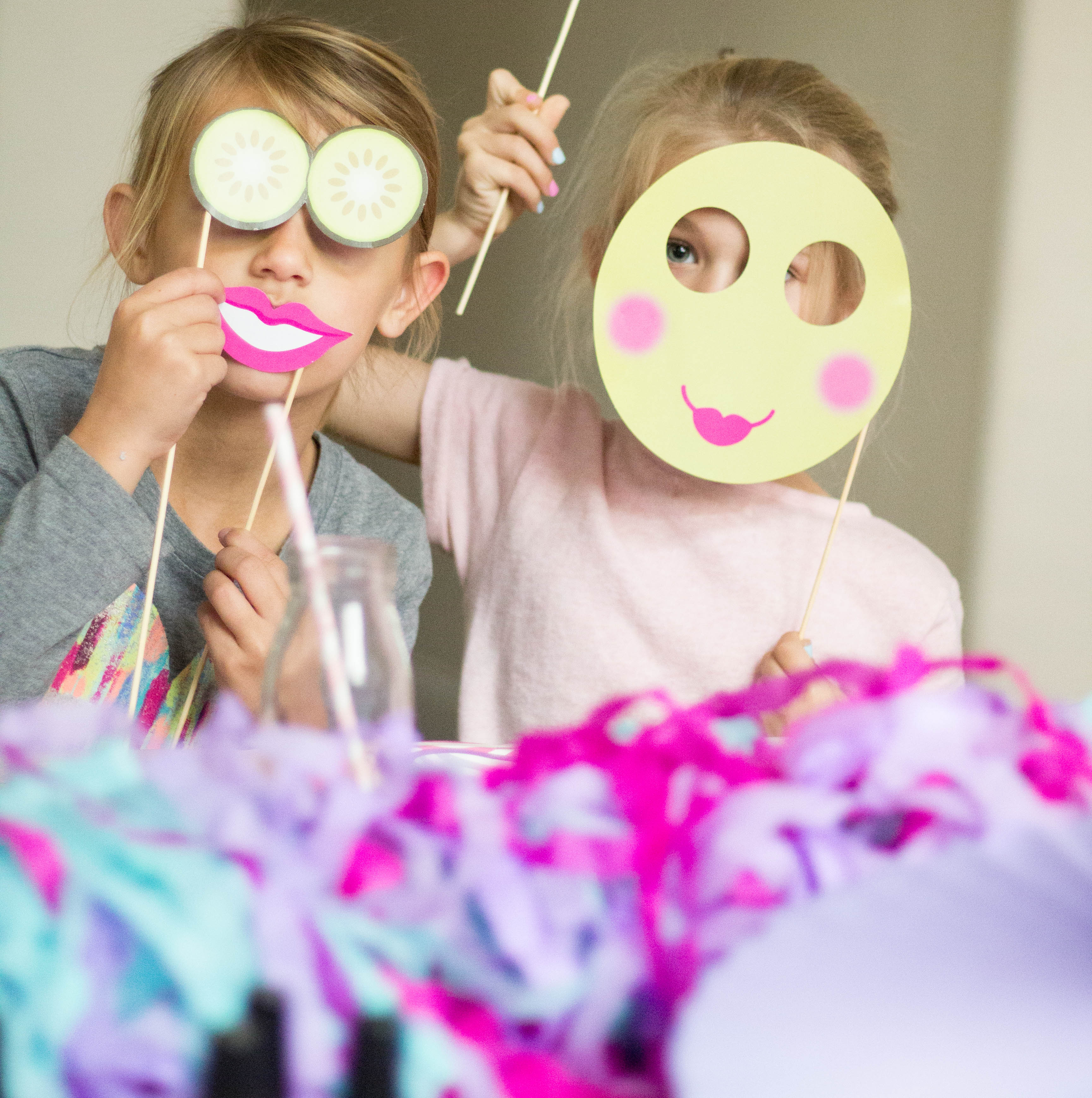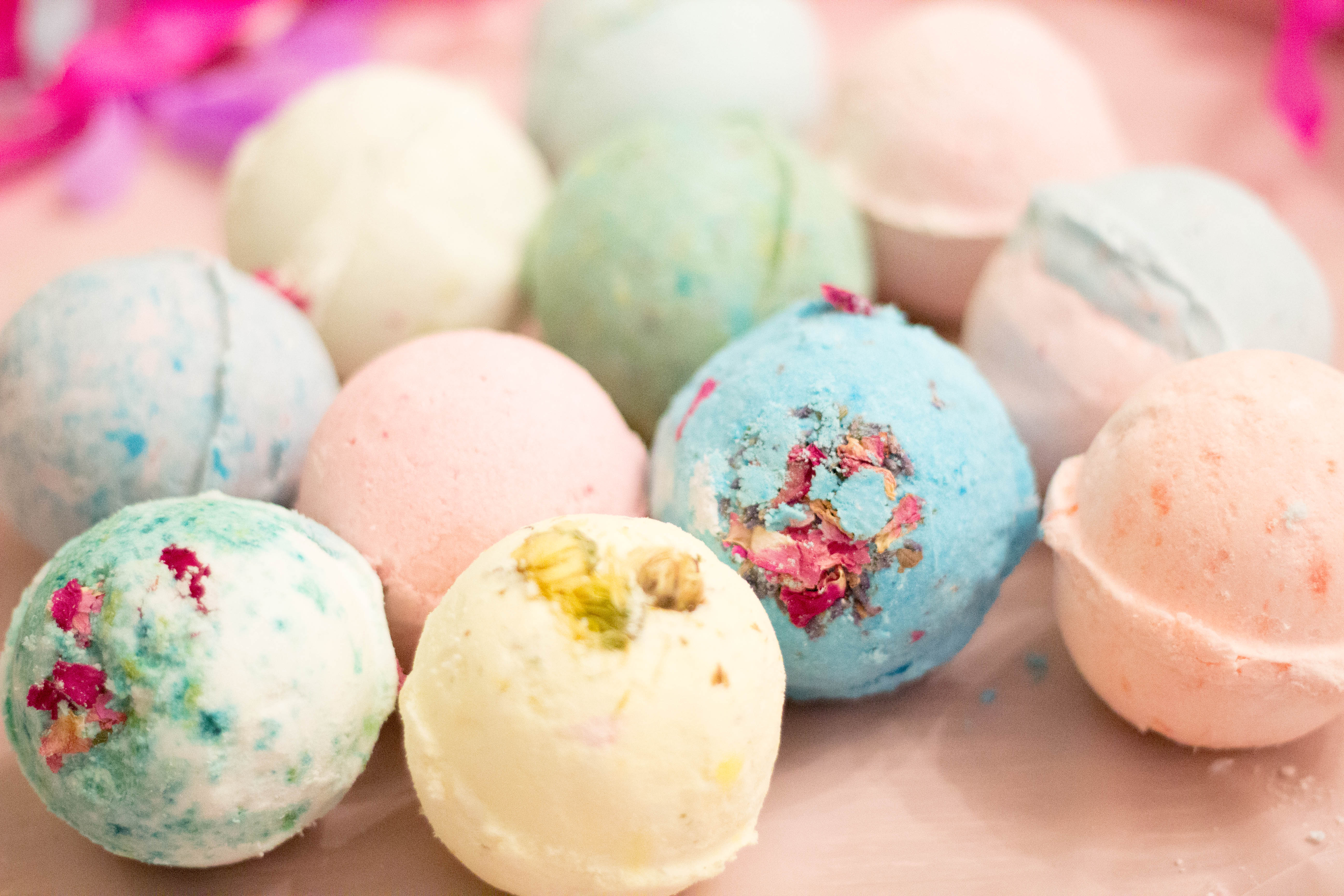 s