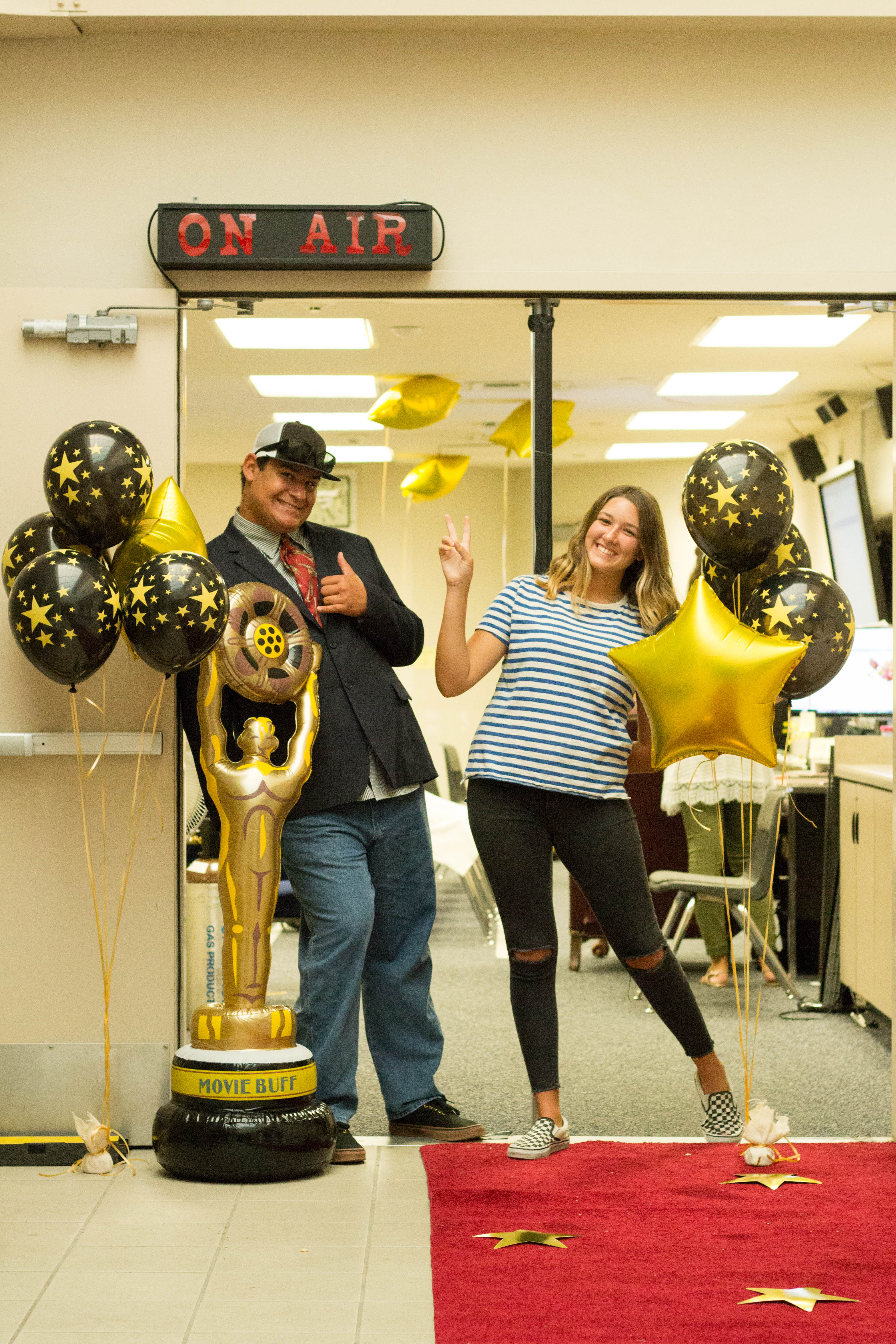 When it comes to party planning ideas for teenagers, movie themes are a very popular choice. My daughter is a member of the film crew for her high school, and when they started putting together a plan for their awards celebration, I volunteered to help put together a star studded event with lots of movie themed accents for the kids.
Decor Elements Used In This Party:
It all started with the focal point of the party, the awards! These Movie Buff Gold Trophies are the perfect token for the teens to take away from their year of hard work. They deserve a fun award, after all, they put together the morning news for the entire school every day!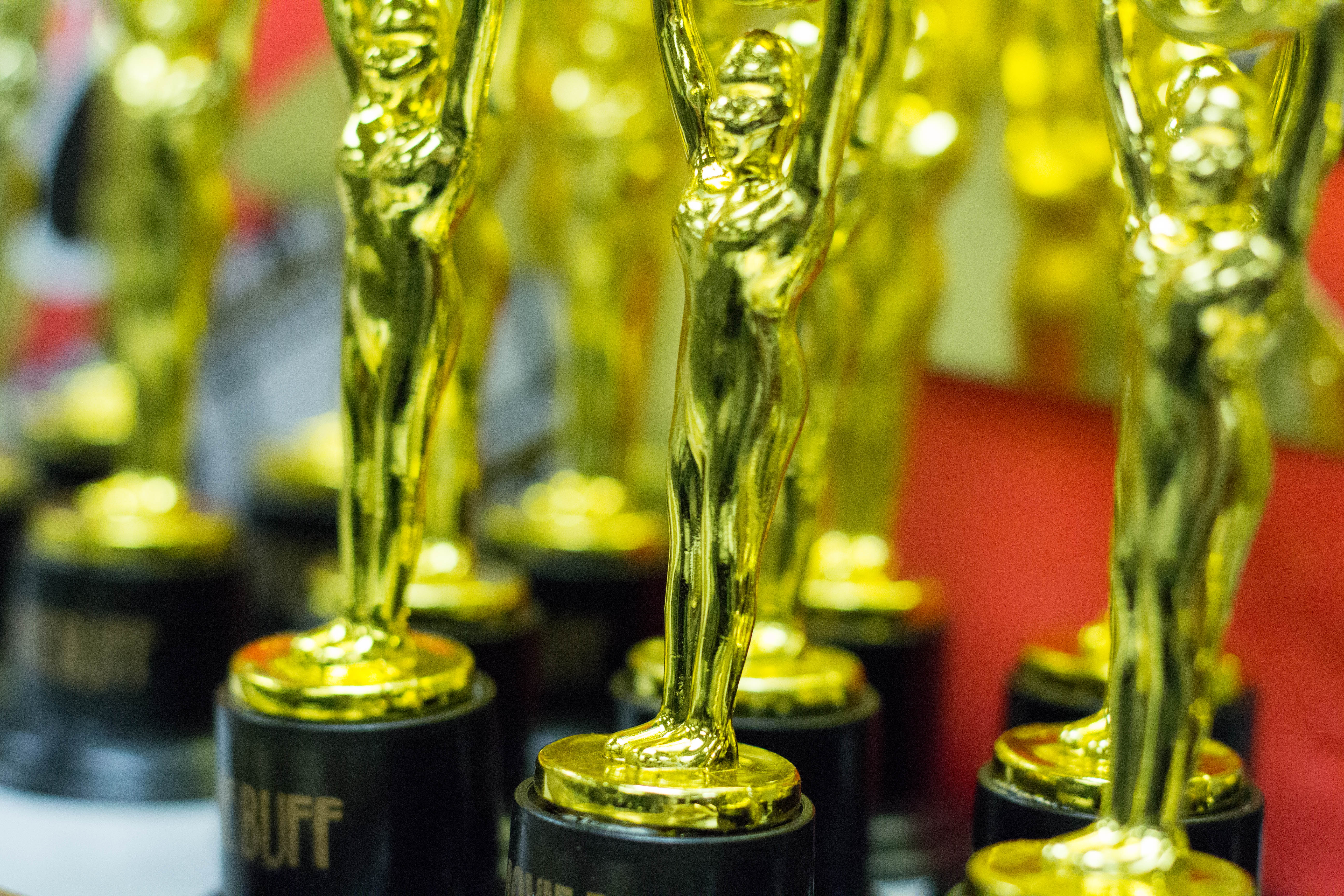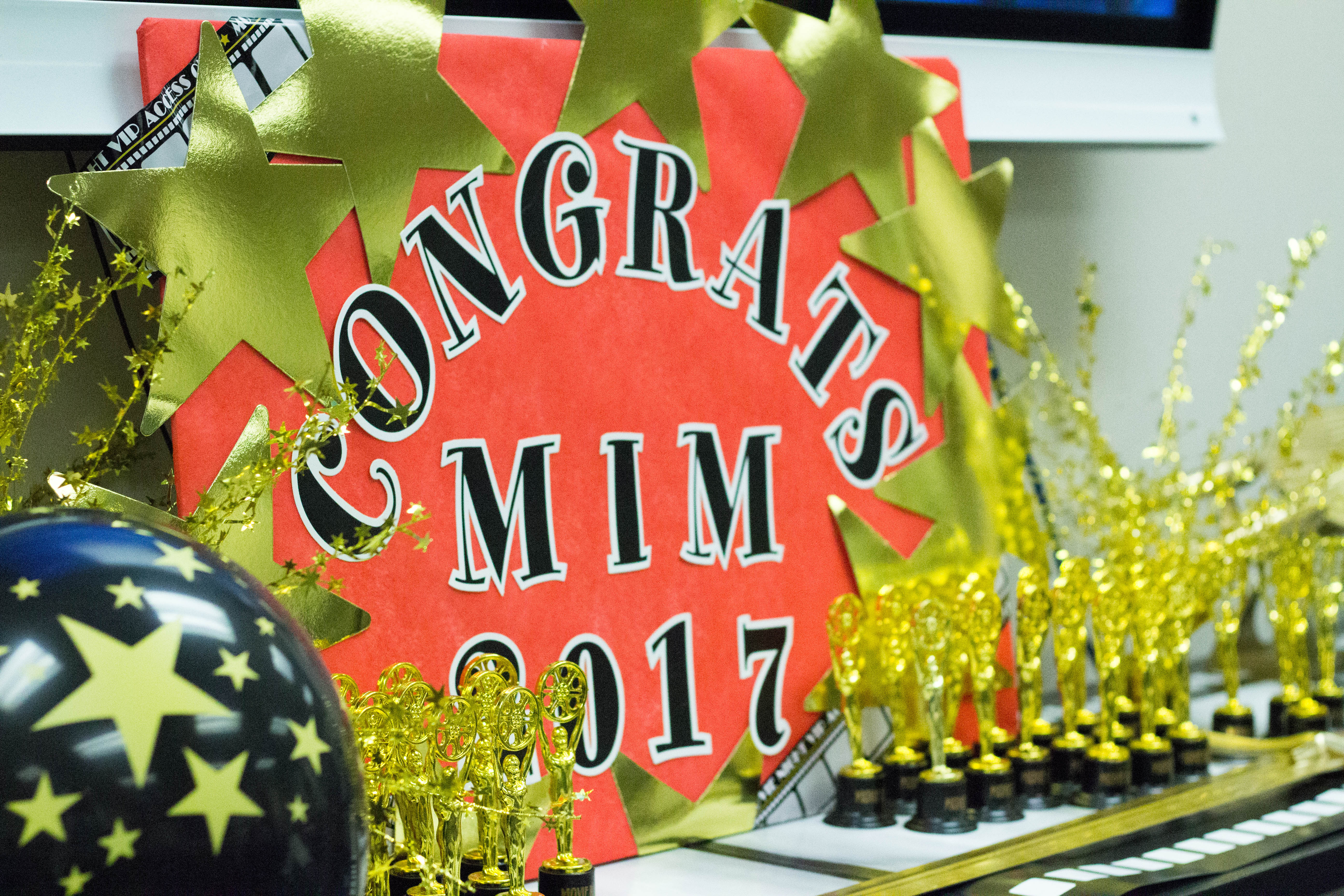 A display table was created for the trophies, using a film strip table runner, and a really fun backdrop board that I created using red paper, cutout letters and stars.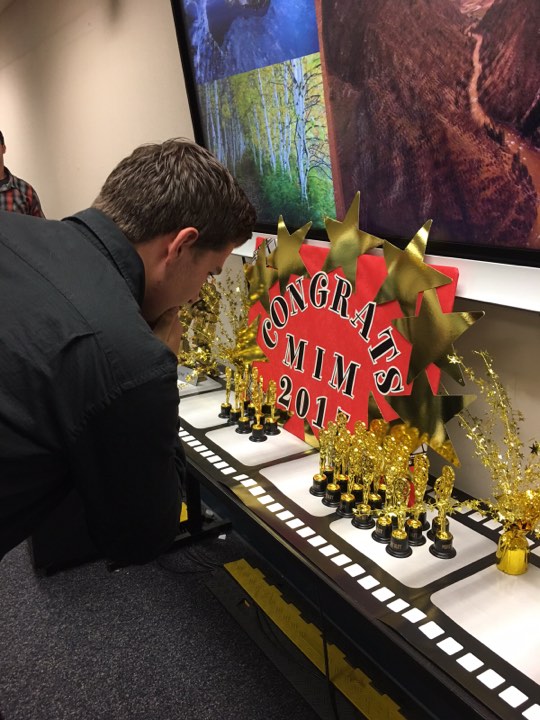 Balloons in gold and black star patterns were inflated and placed throughout the classroom space. Gold star mylar balloons added just the right amount of sparkle.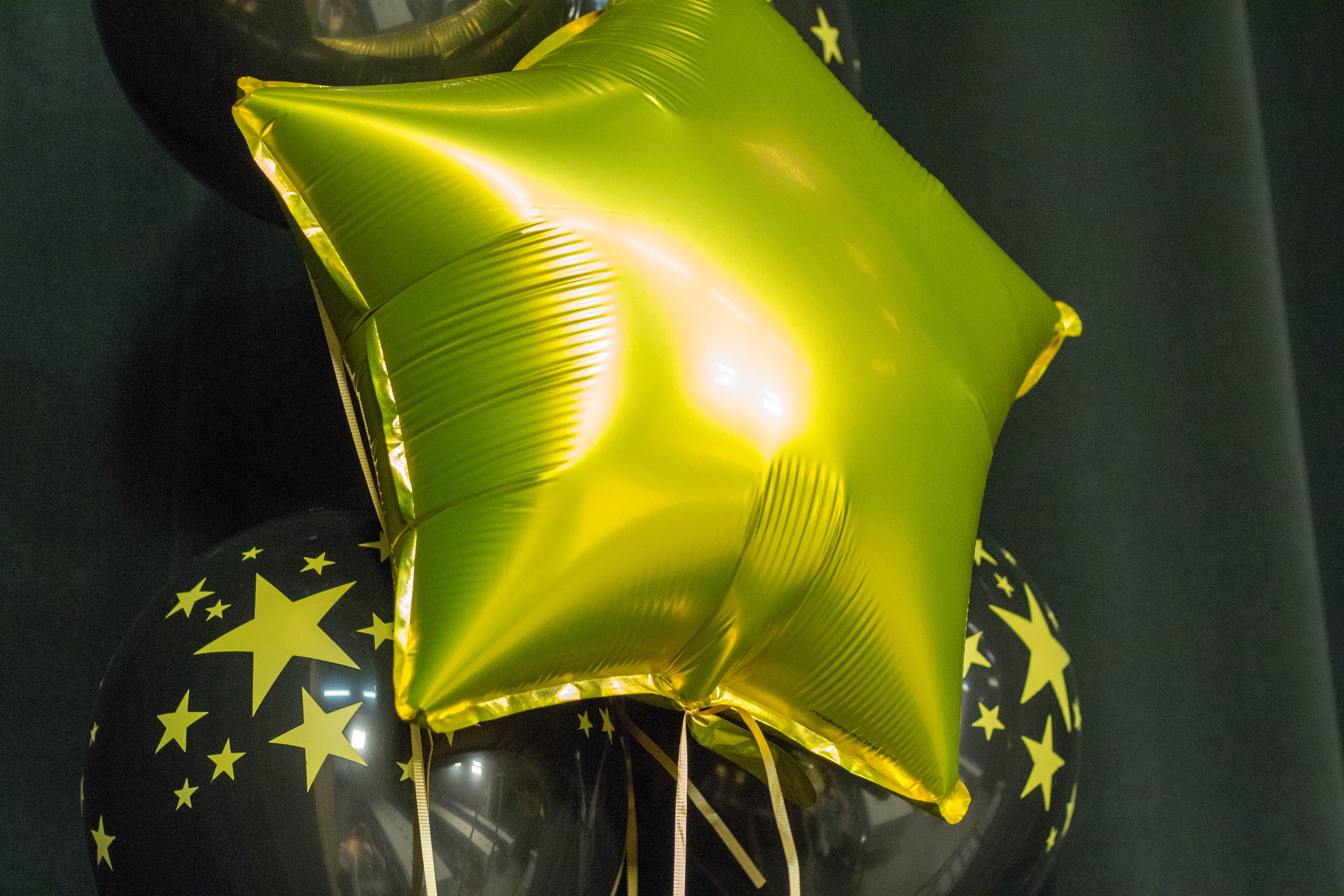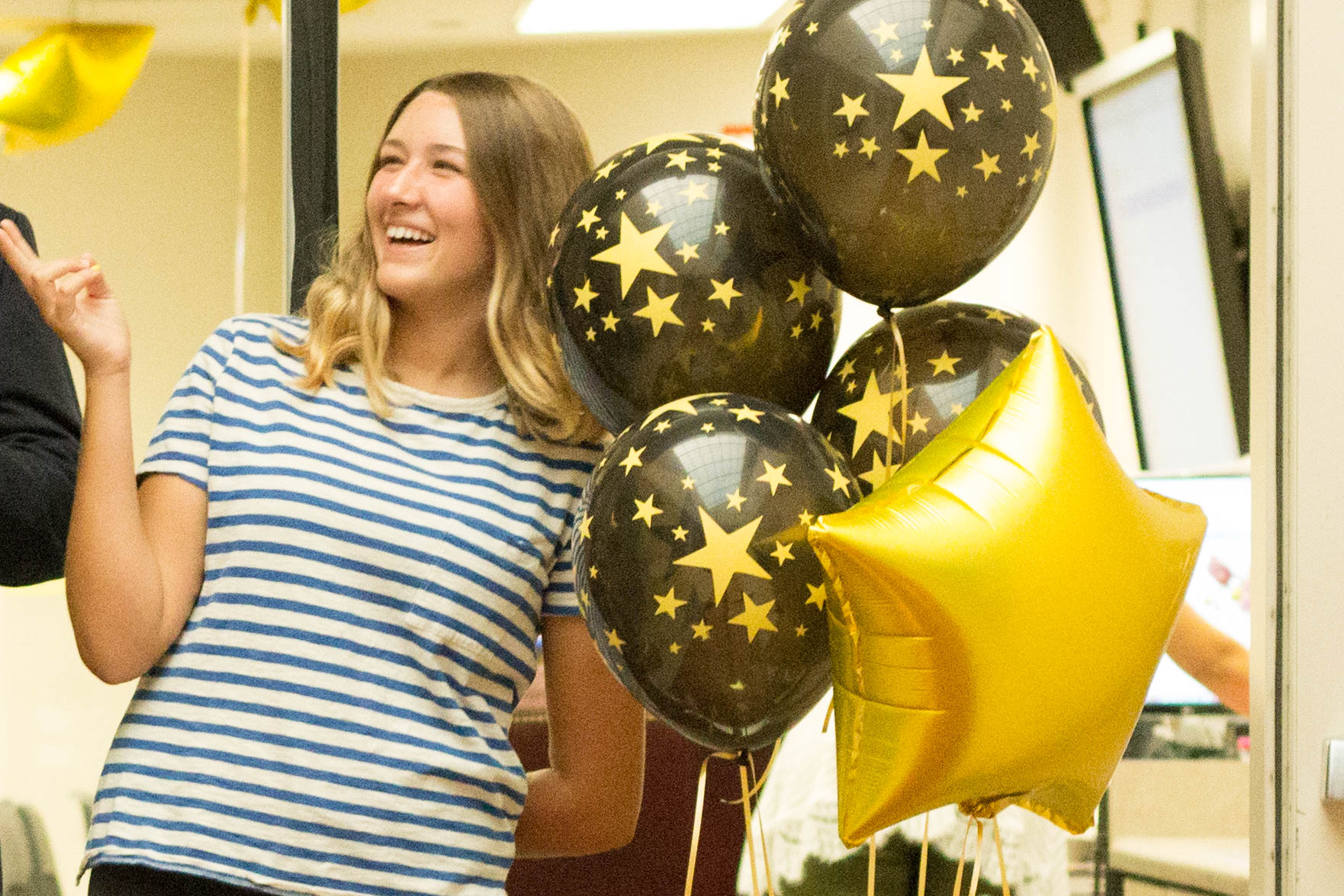 Since they hold this awards show each year, the class already had a dramatic red carpet to decorate the entrance of the party. I added inflatable Movie Buff Statues, which created a grand focal point for the entrance, when paired with clusters of balloons.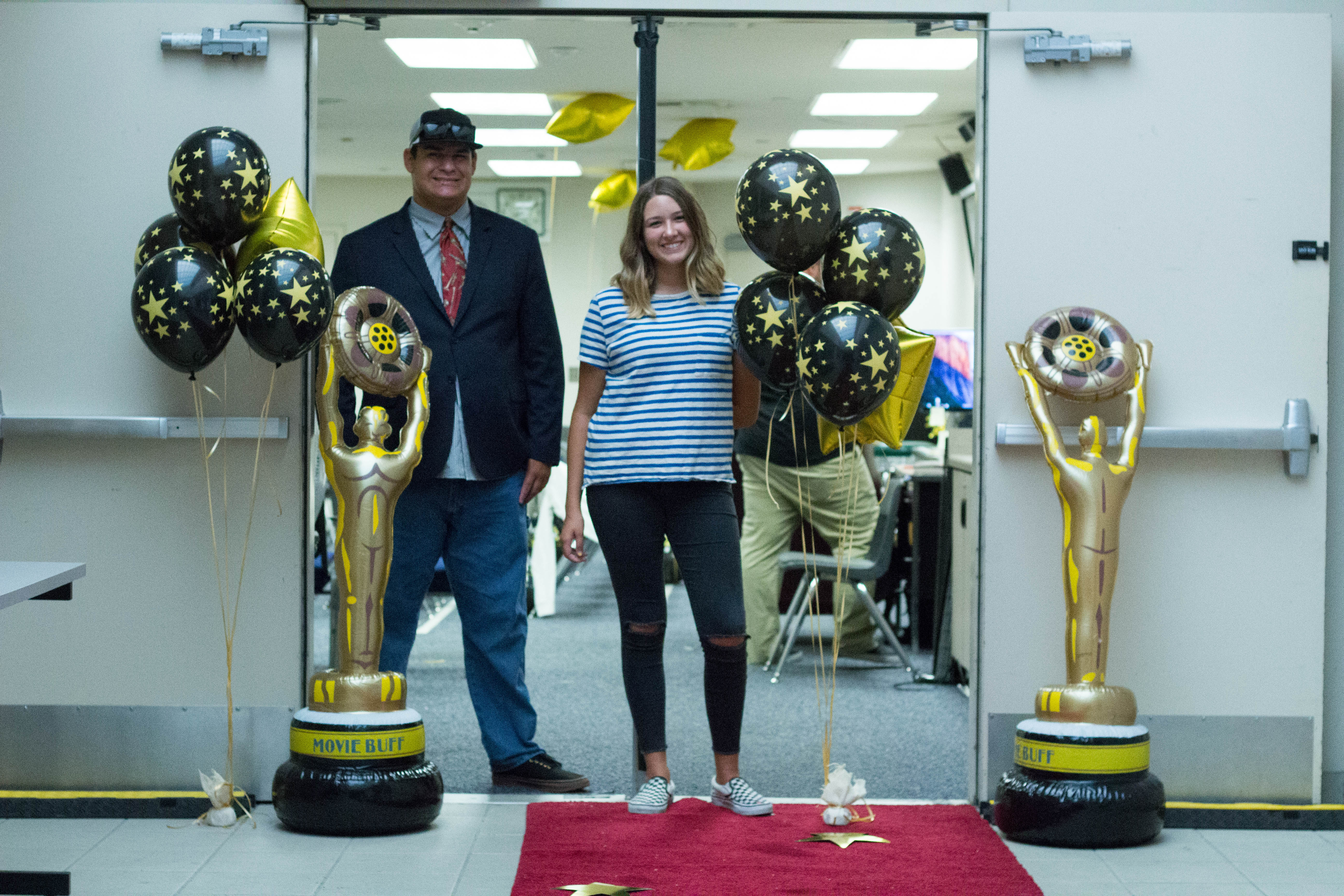 The tables were set with white tablecloths, then scattered with film strip confetti, and keepsake keychains that are director's clapboards. The kids loved these special souvenirs!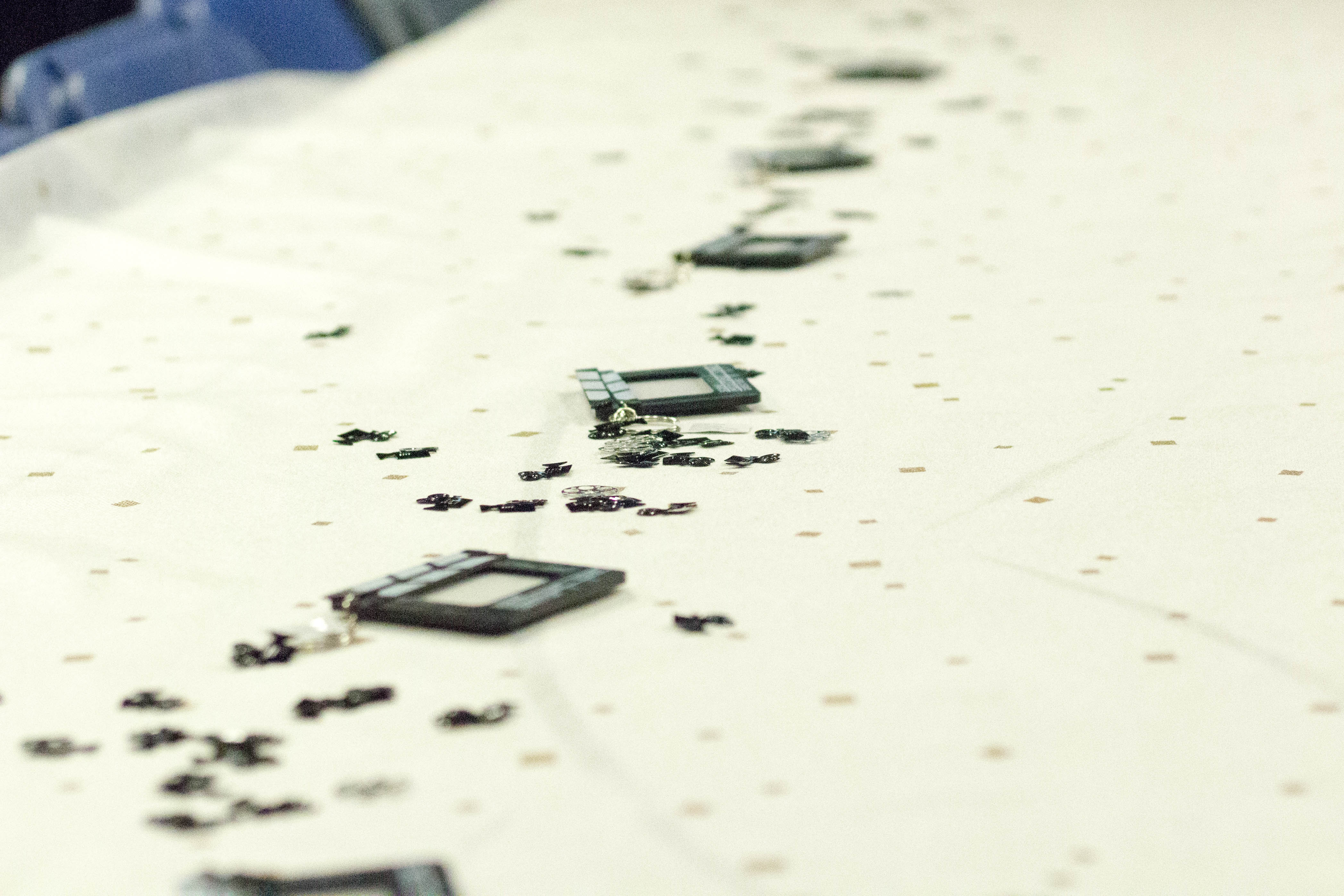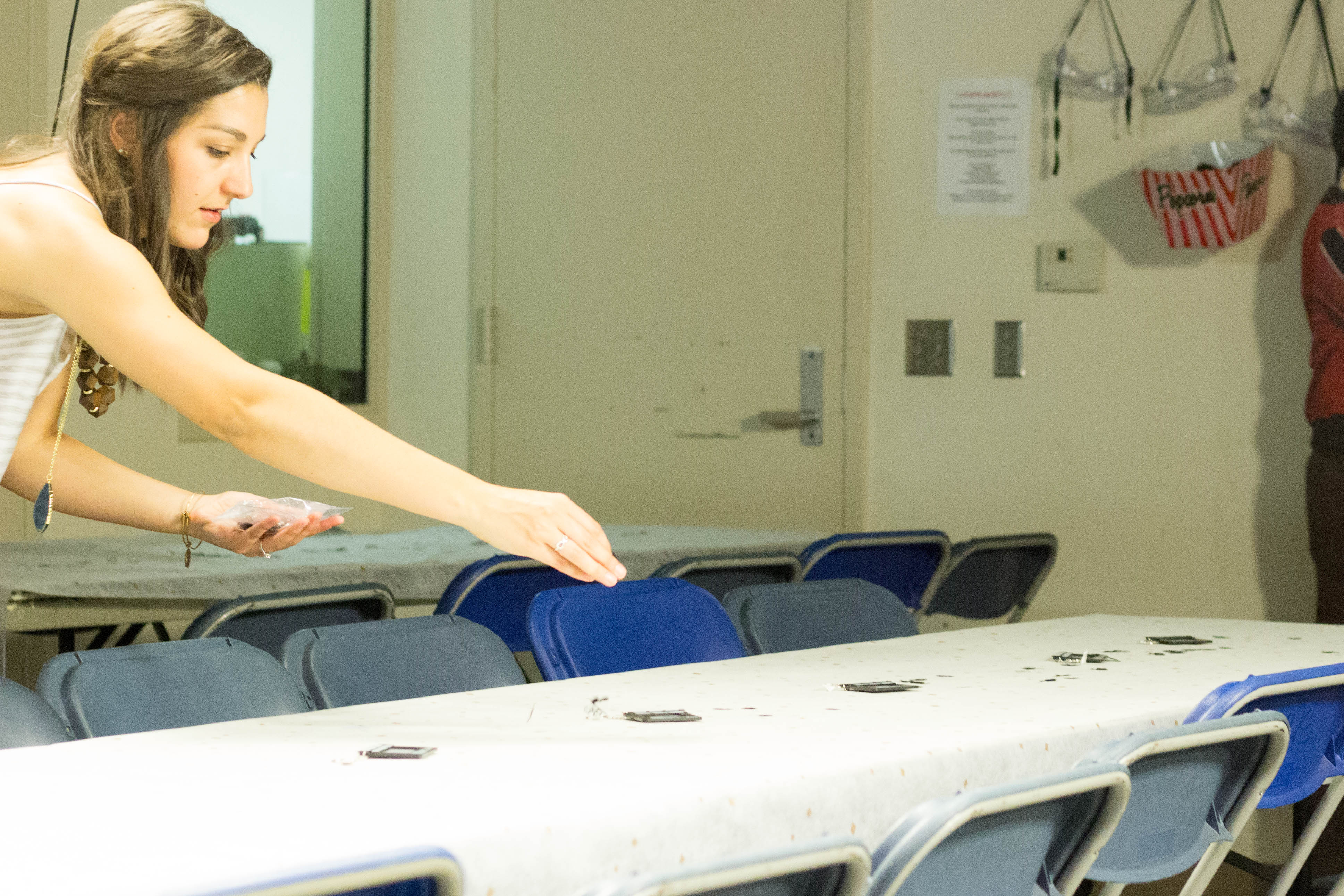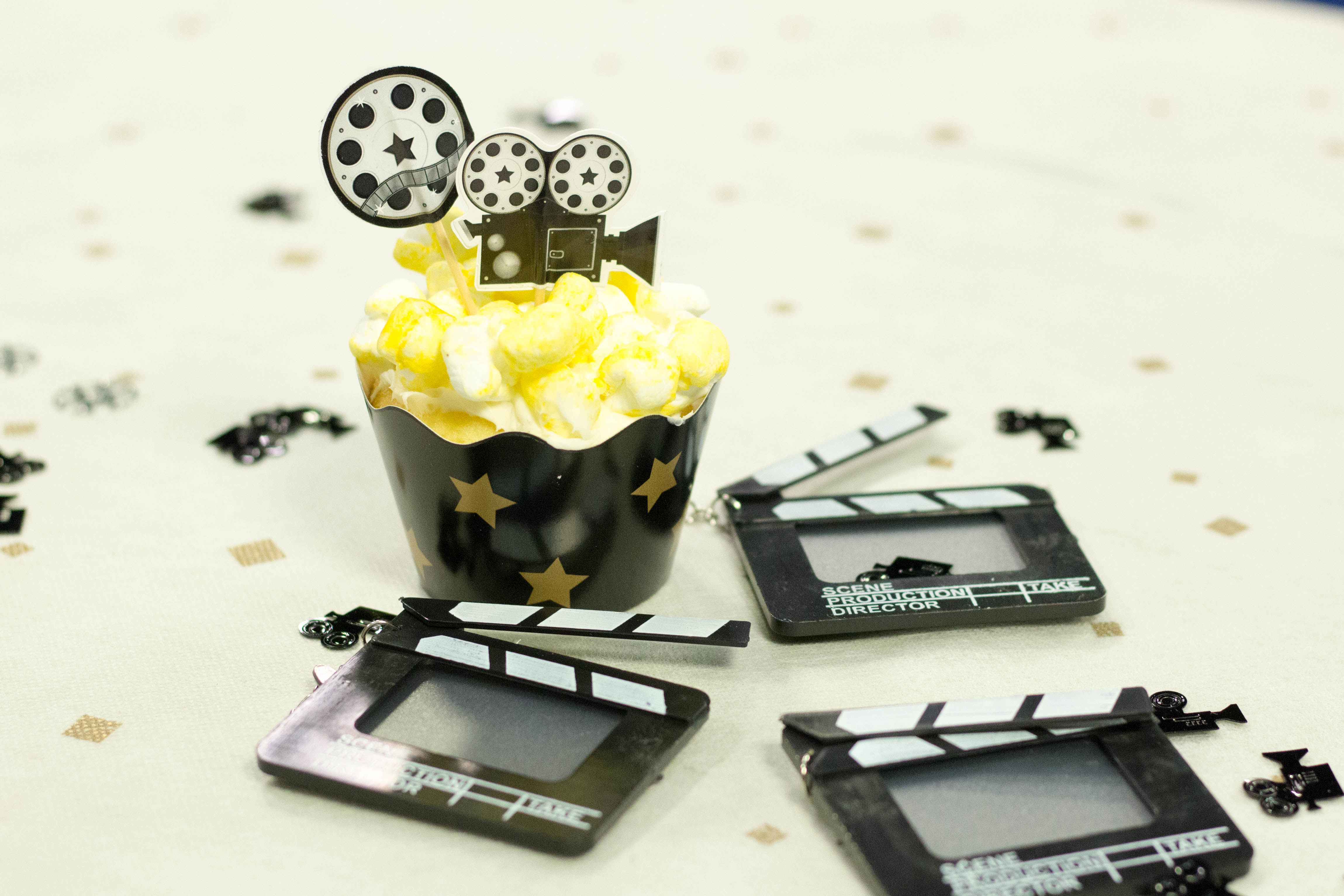 Even the plates and napkins were coordinated to match the party. The star patterned plates were perfect with gold napkins and black disposable cutlery.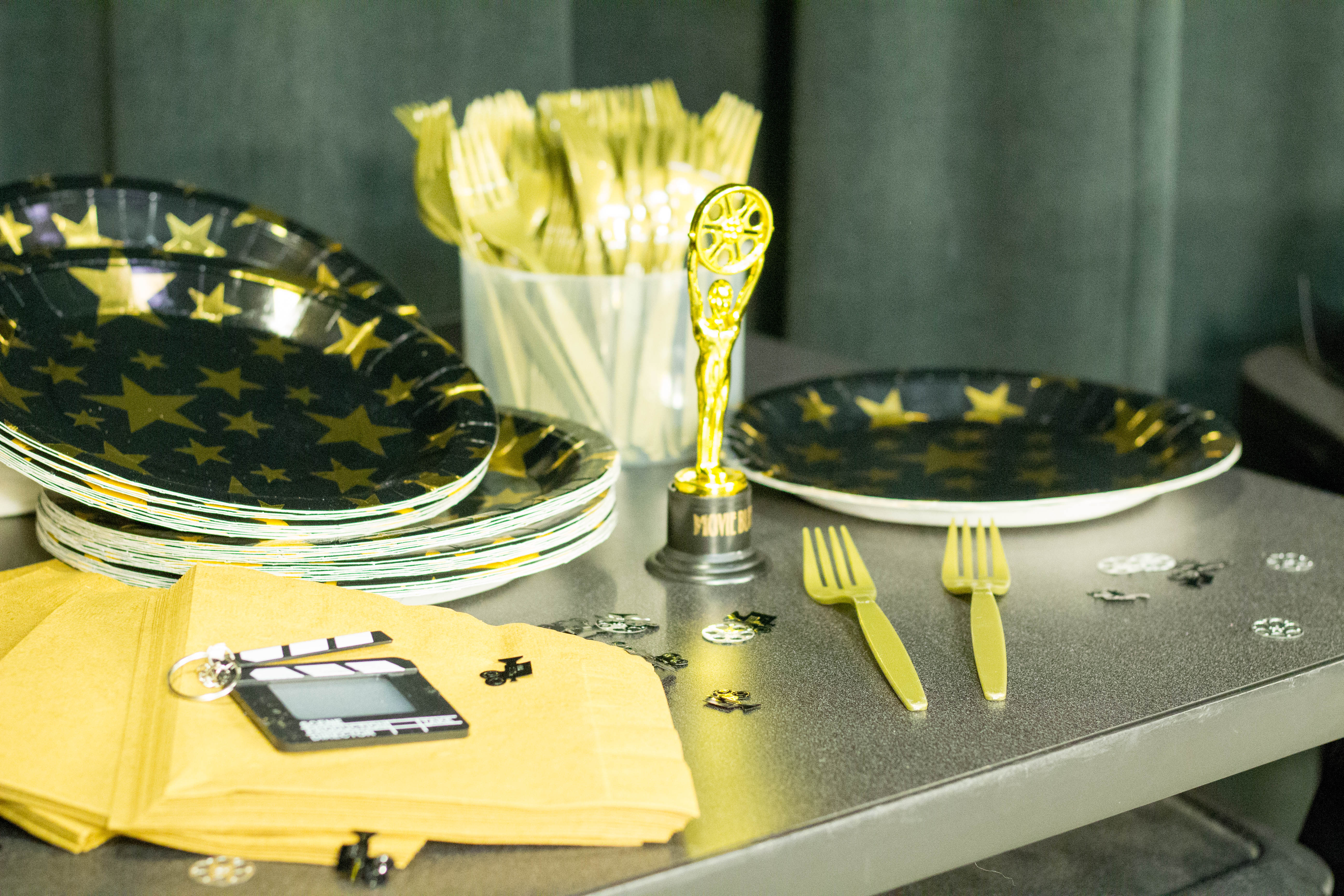 All the kids brought a dish to share, and our contribution was these fun themed Popcorn Cupcakes. They're not made with popcorn at all; can you guess the secret ingredient? They're wrapped in darling movie patterned cupcake wrappers and picks, it all comes together in an easy kit, making me look like a cake decorating master!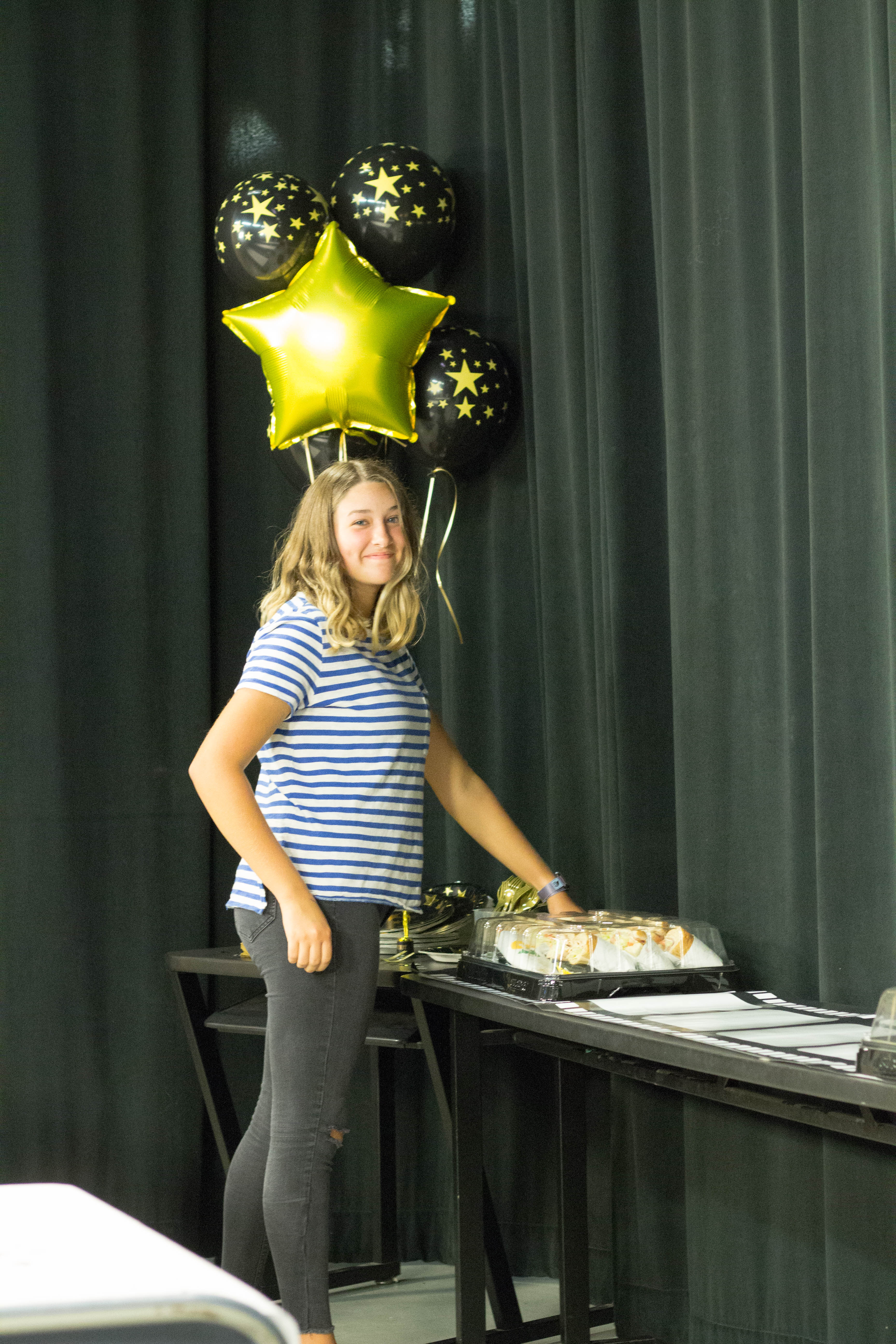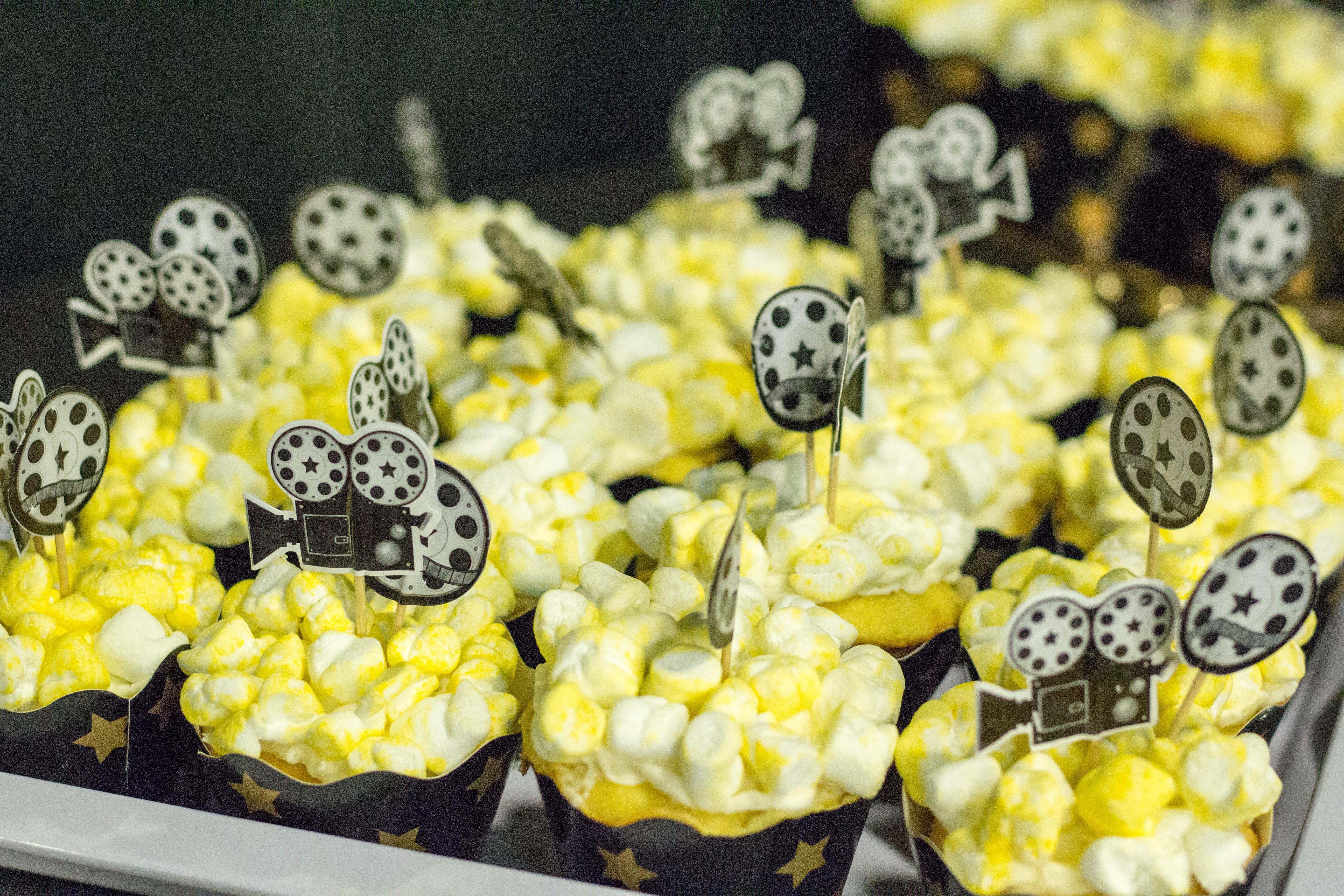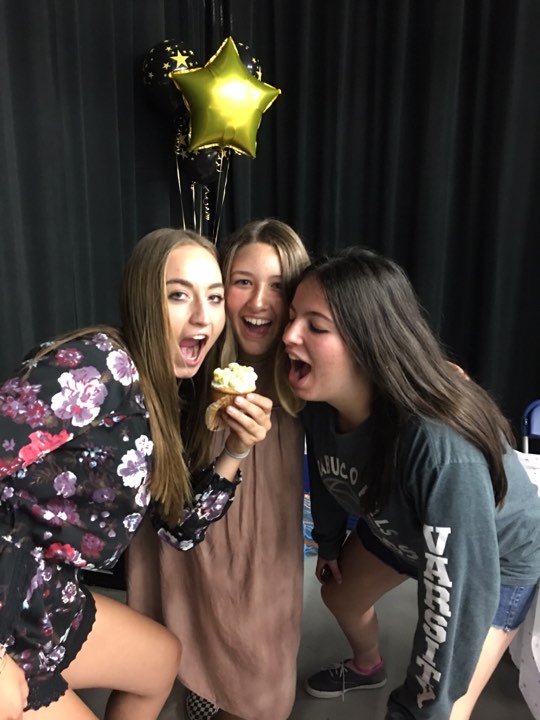 The teens had so much fun at their movie themed awards party. Hope you've enjoyed these tips, and give the party "two thumbs up"!