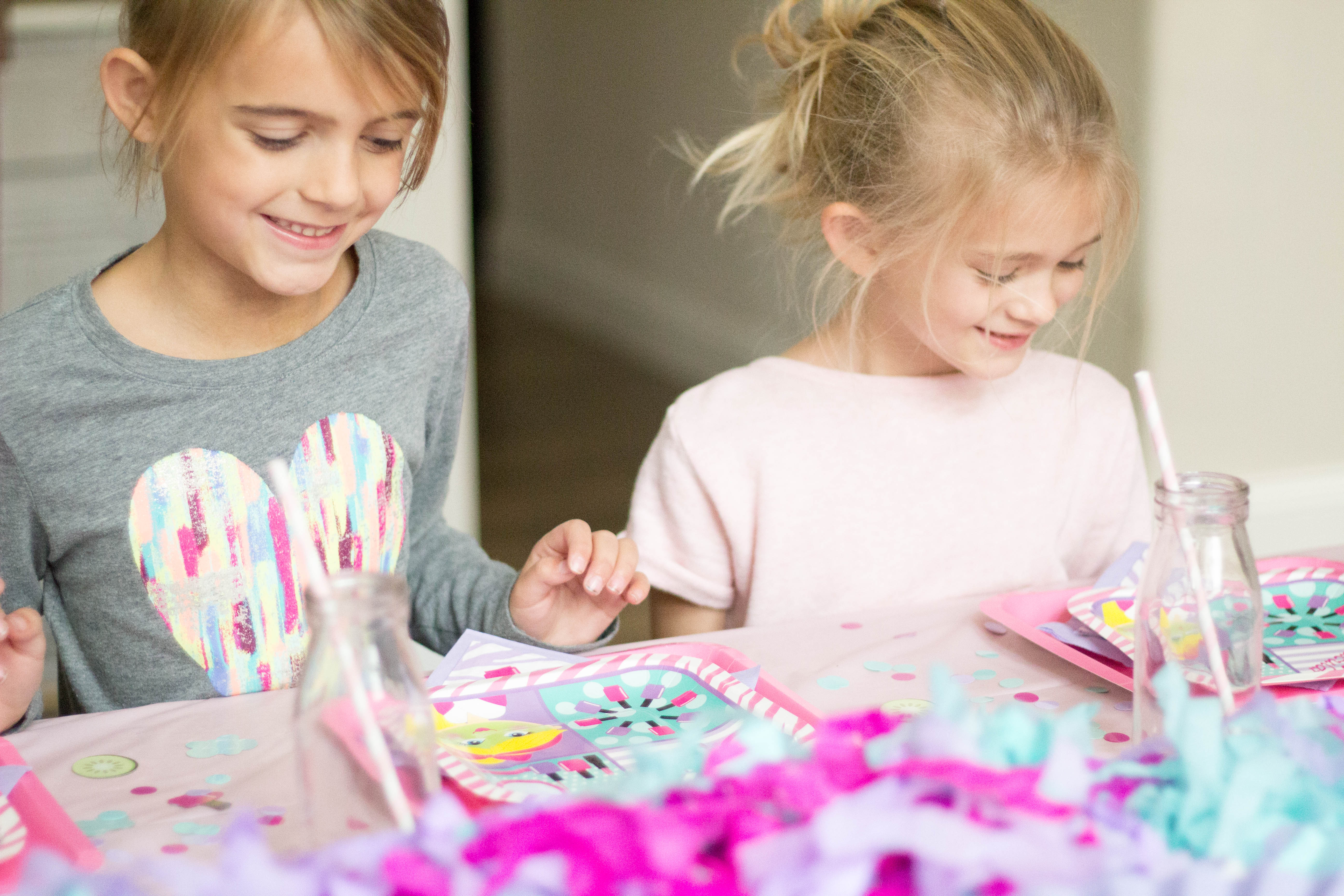 Spa Day? Yes, please! Little girls like to get pampered just like the big girls do, and there's no better treat that's easy and fun to make for a spa themed party than these pretty Decorated Cake Pops! You won't believe how simple it is to create amazing confections for your party all on your own! (Secret tip: use premade cake pops to cut the time spent on this fun project down considerably; I admit nothing.)
What You'll Need:
Medium microwave safe bowl
Small bowl
Waxed paper
Store bought cake pops, (smooth)Wilton Candy Melts, Bright White
Wilton Gel Colorant, Violet
Toothpicks
Baker's Party Shop Unicorn Sprinklefetti
Pink dotted grosgrain ribbon
Step 1: In the medium bowl, melt candy melts according to package instructions and stir with a fork until very smooth.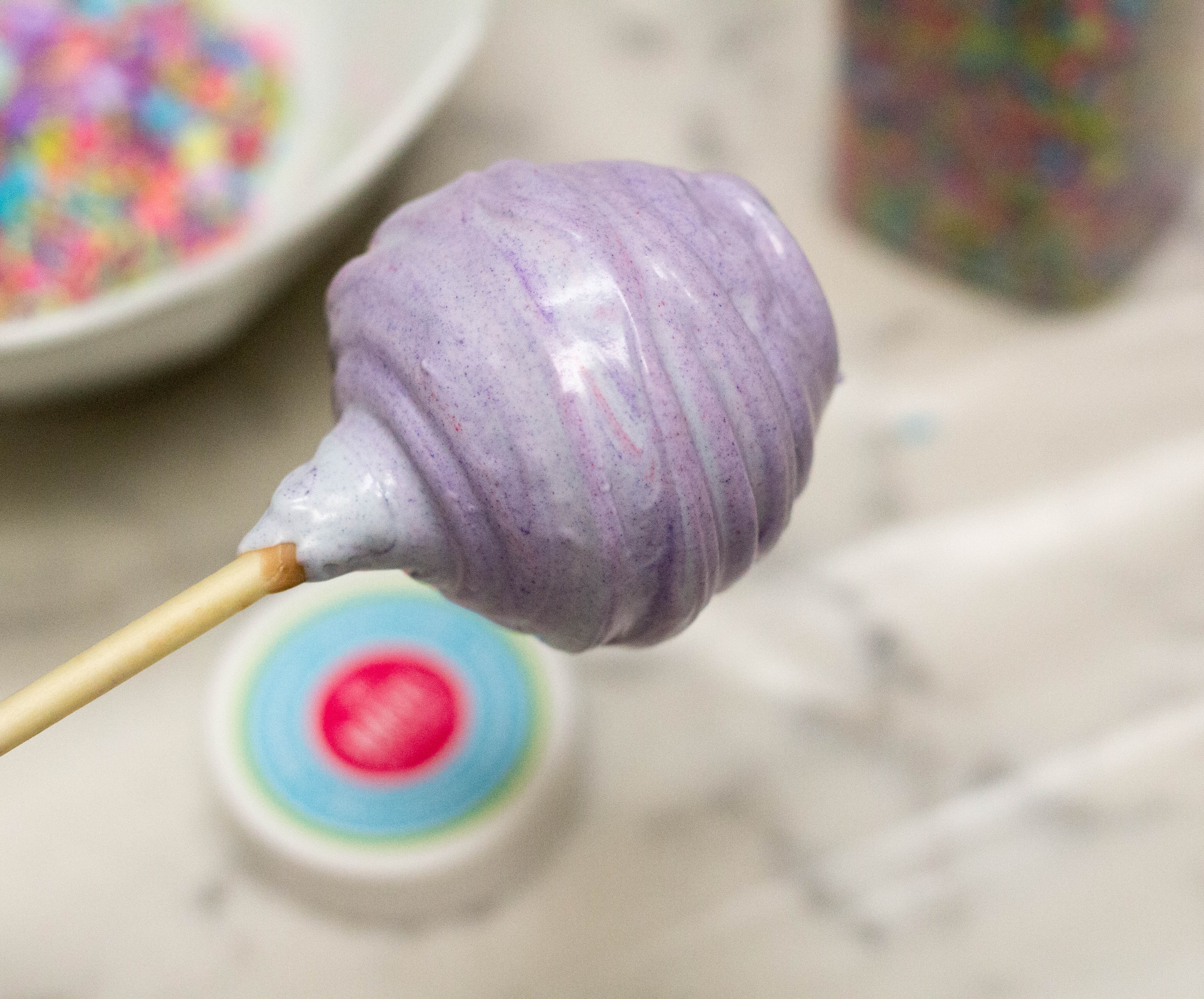 Step 2: Using a toothpick, add a bit of gel colorant to the candy and stir until thoroughly combined. (for these, I also added a pinch of edible glitter!)
You're ready to dip! Pour some sprinkles in the small bowl.
Step 2: Dip a cake pop into the candy and give it a gentle spin, coating thoroughly.
Step 3. Spin gently to allow excess chocolate to drip back into the bow.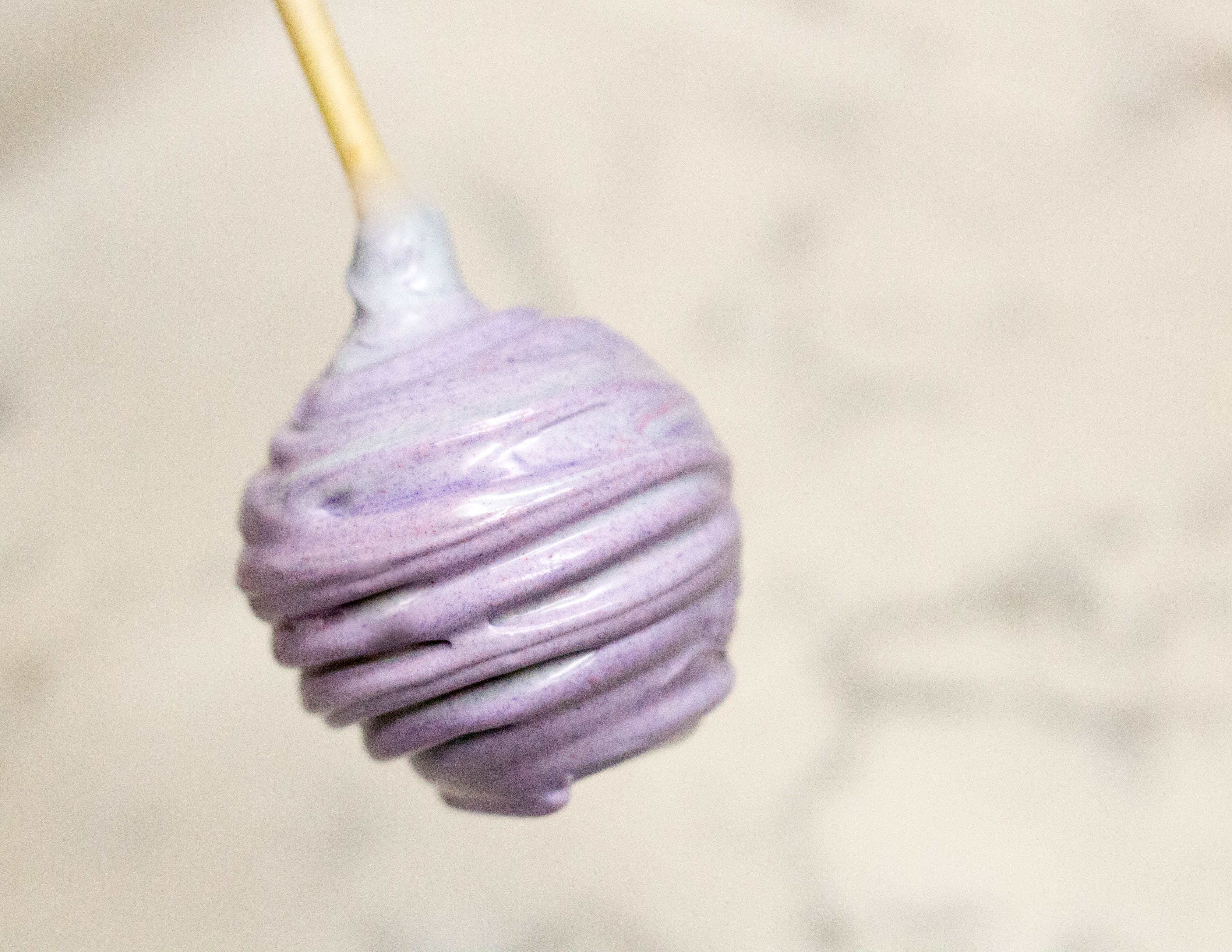 Step 4: Add sprinkles by dipping the cake pop into the small bowl, then lift and rotate slowly, dipping again until the cake pop is covered. For a lighter application, use your fingertips to sprinkle just a touch of sprinkles onto the cake pop.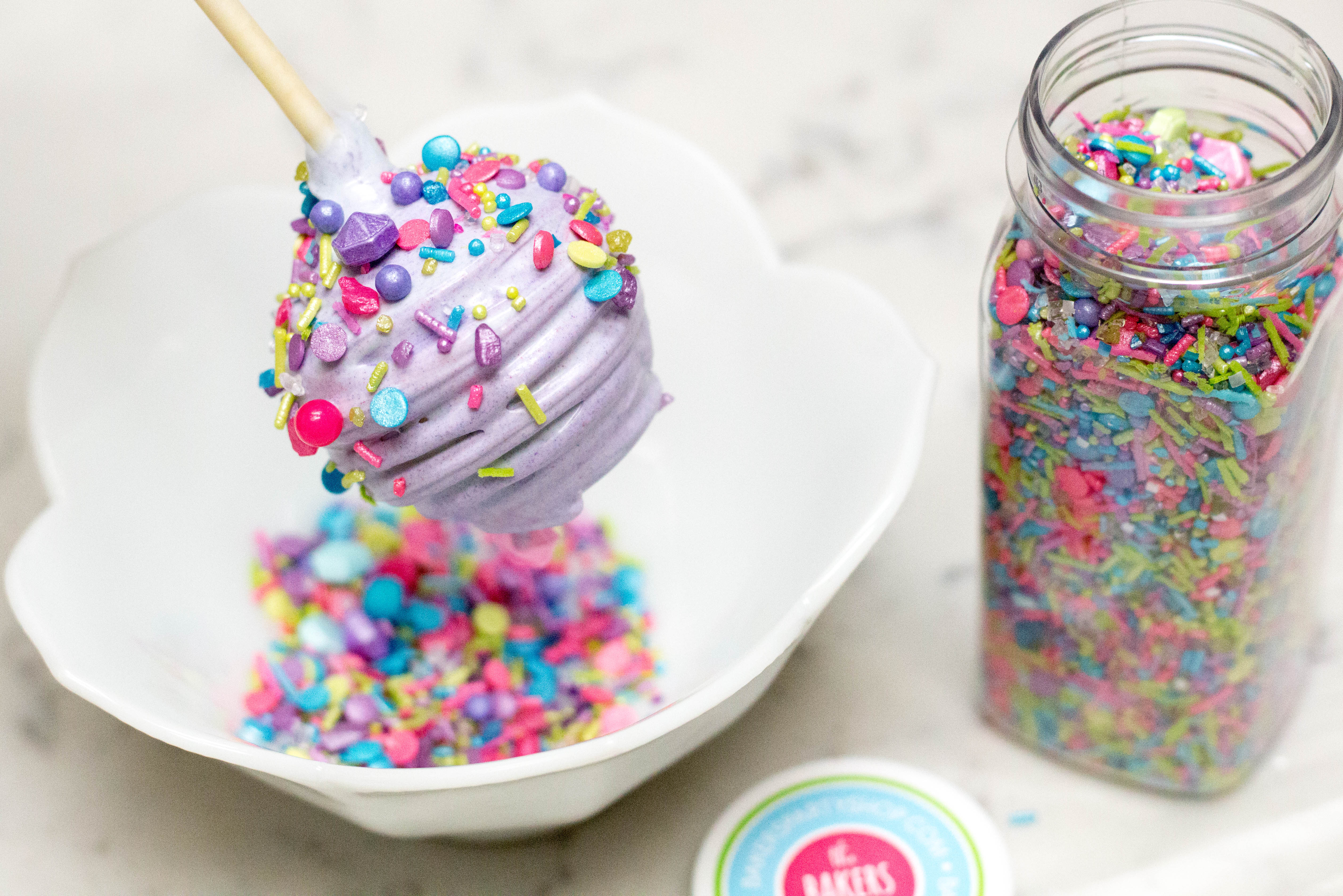 Step 5. Place on the waxed paper and allow to set.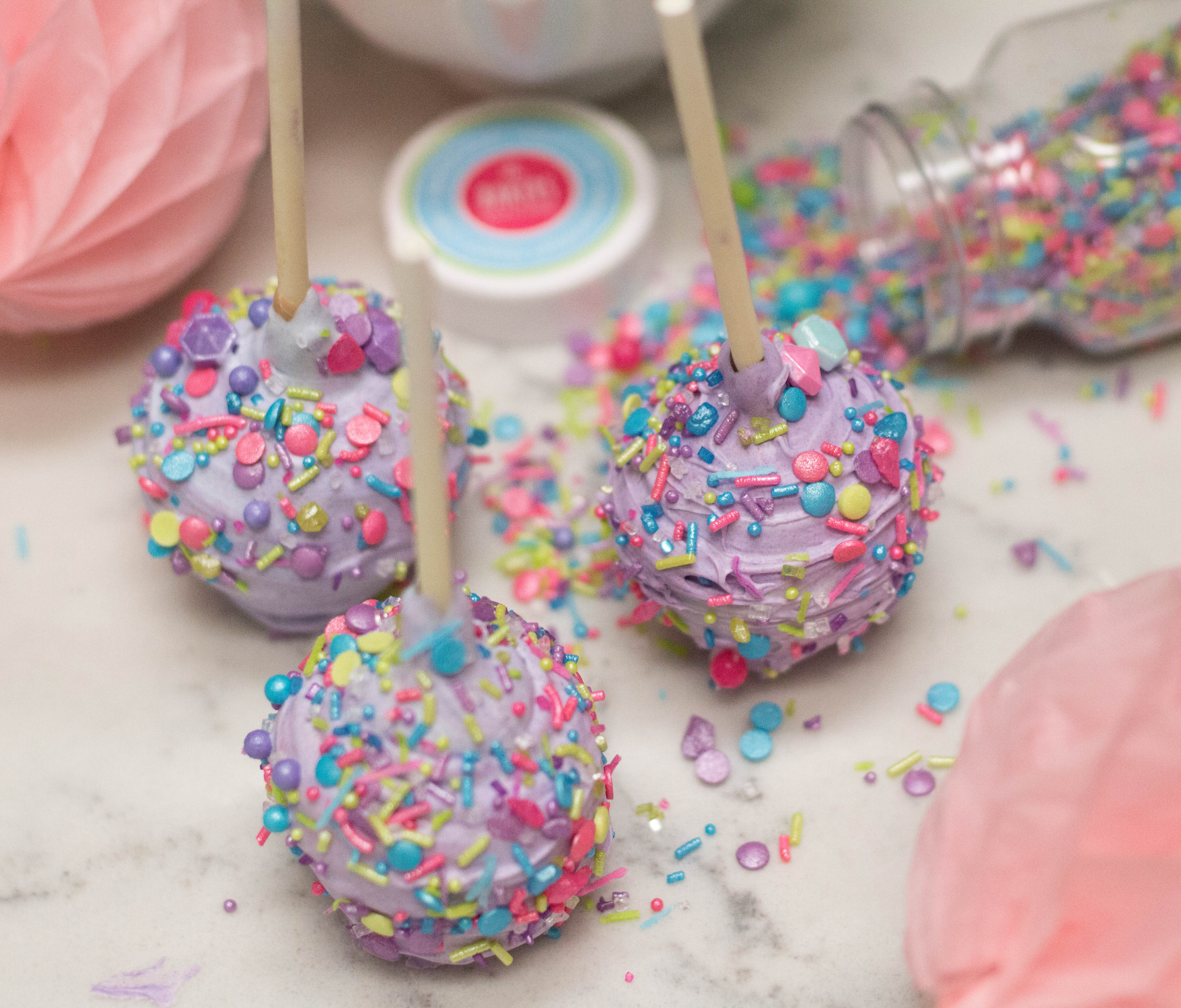 Step 6. Add a bow!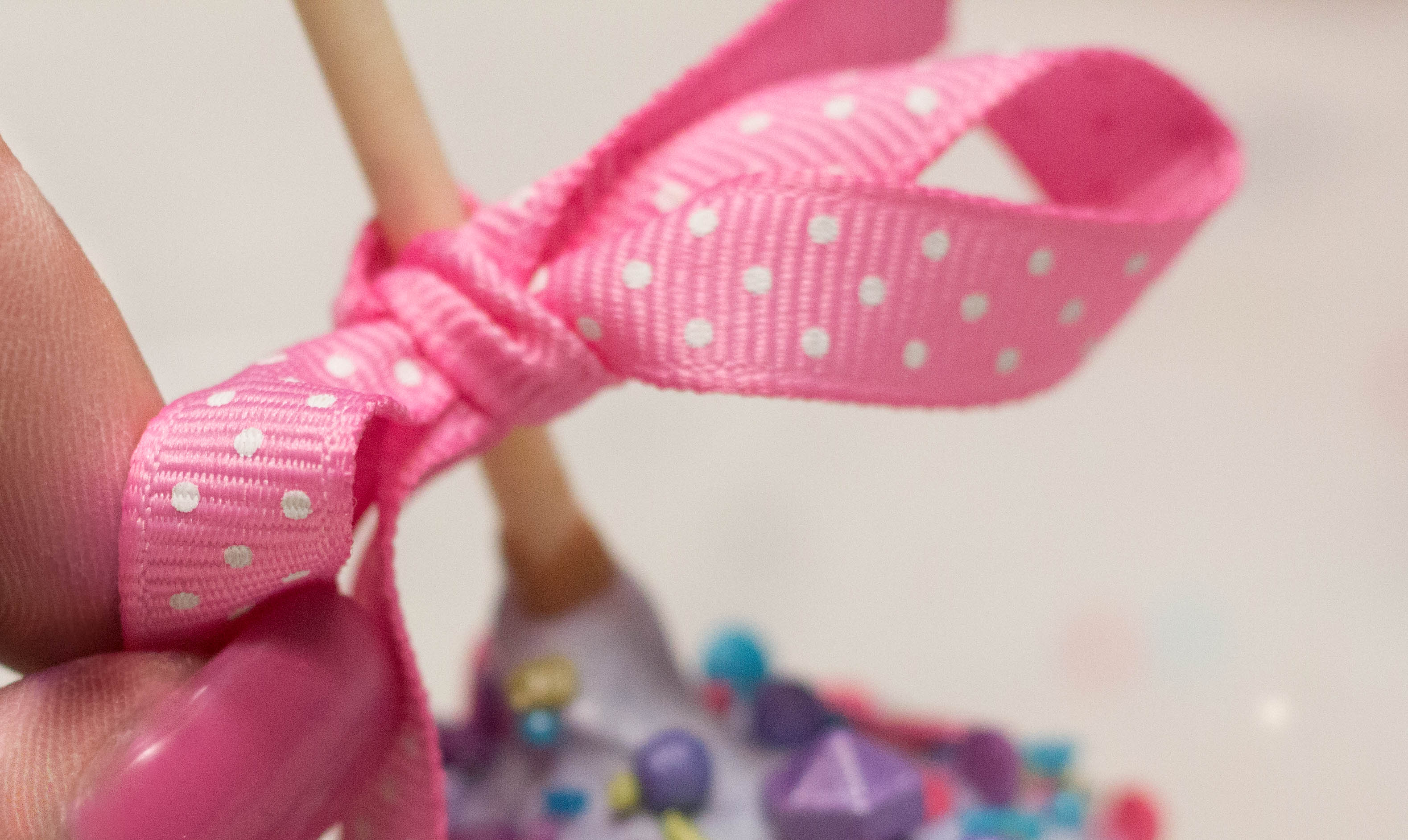 Wasn't that simple? I love the shortcut of using premade cake pops (mine are from Starbucks, but I'll never tell!)