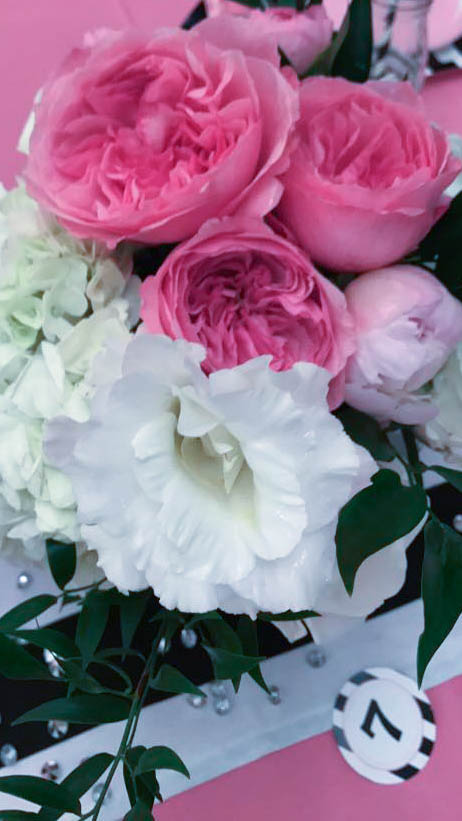 Part of designing any gorgeous, over the top theme party is the addition of a live element, like stunning florals. In this Barbie themed Charm School Party, blooms of garden rose, lisanthus, white hydrangea and Italian Ruscus were blended to create sumptuous, lavish florals that add drama and an expensive look to a little girl's birthday party.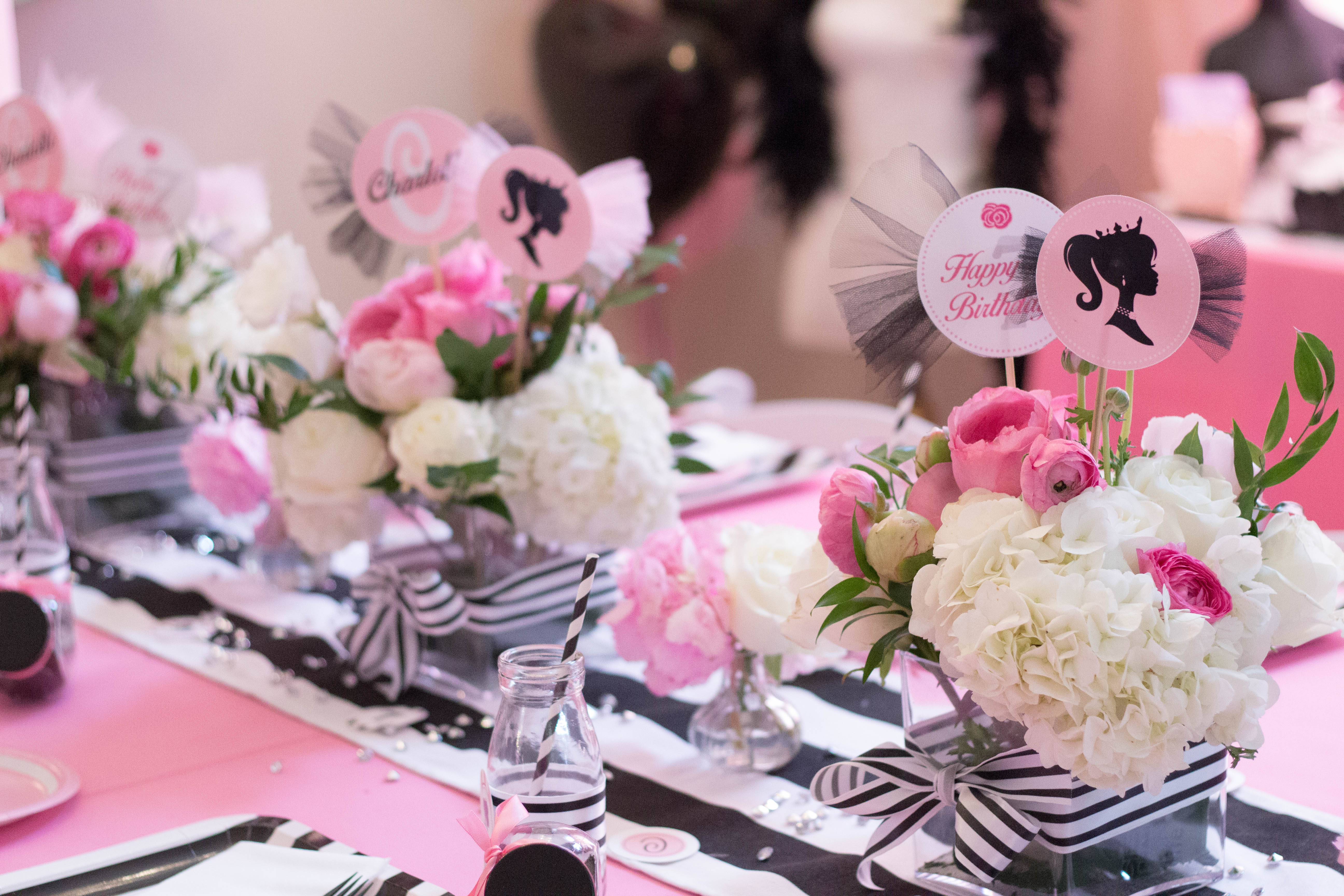 What You'll Need:
Fresh florals, we used:
Pink Garden Roses
White Hydrangea
Pink Lisianthus
Italian Ruscus
We also used: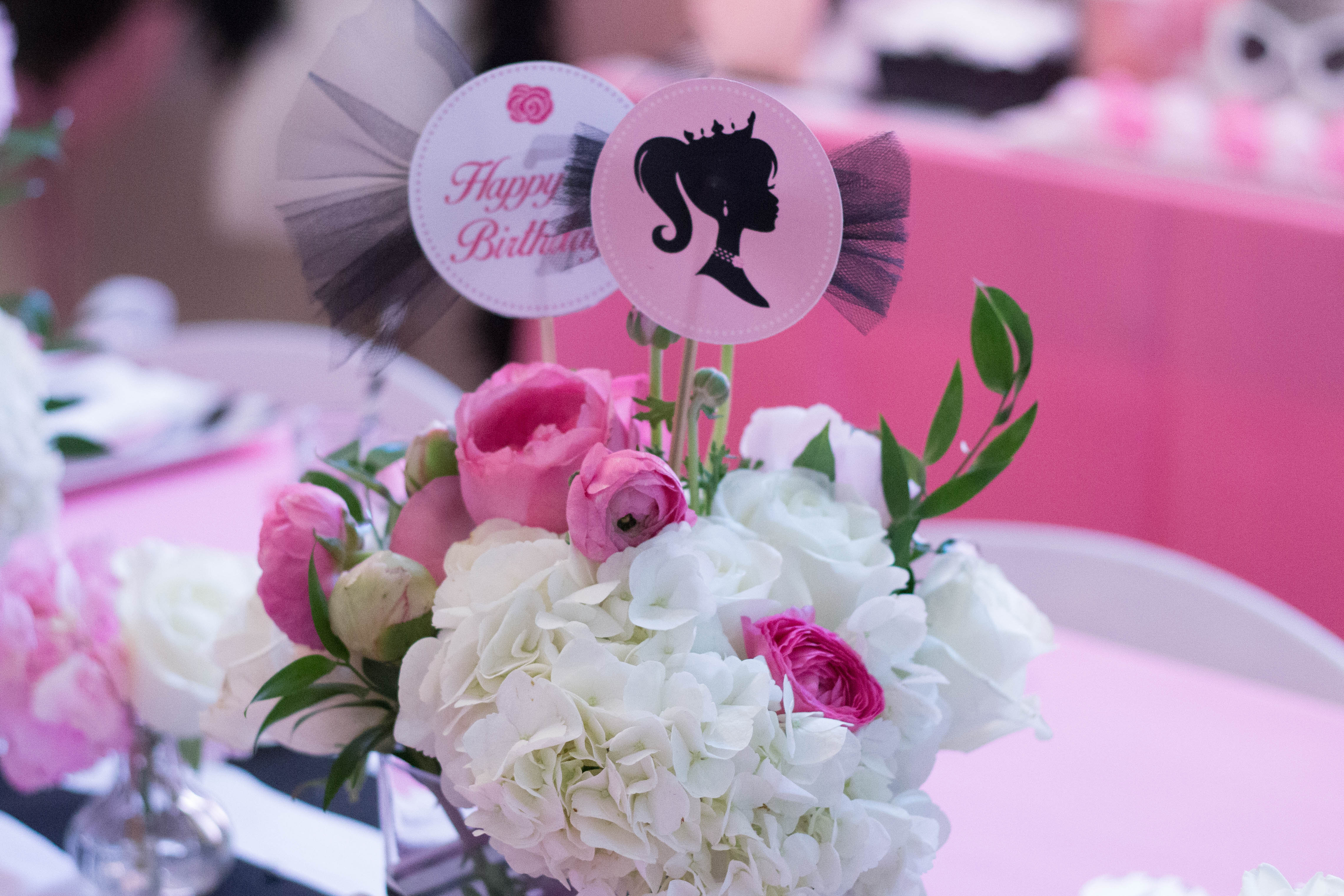 Step 1: Trim and feed flowers as needed.
Step 2: Soak three 5″ squares of floral foam in water and premeasured flower food, and place into the square vases.
Step 3: Wrap each vase with a length of Black and White Striped Ribbon, and glue into place.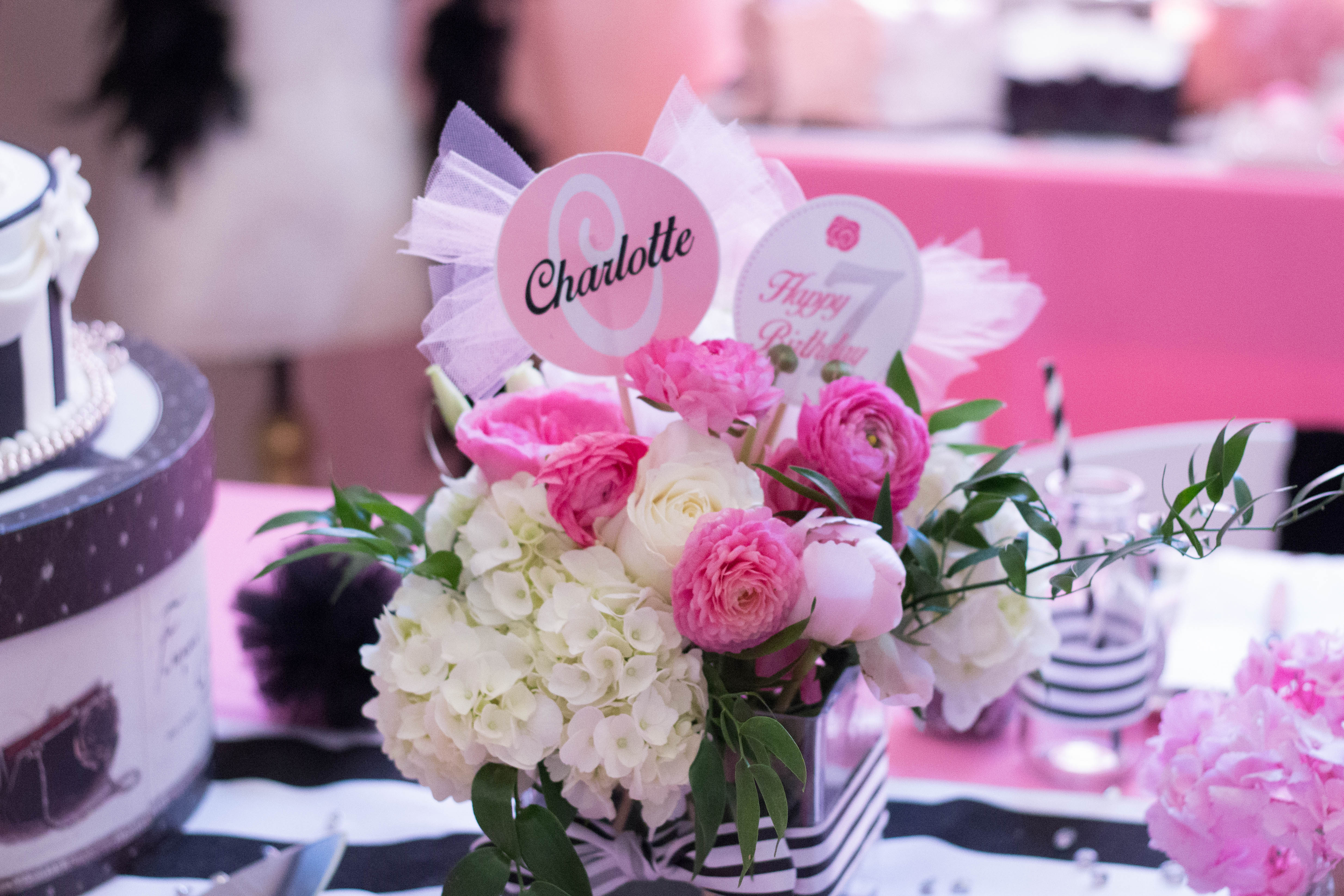 Step 4: Arrange flowers into the foam as desired.
Step 5: For the Barbie Car arrangement, a plastic base was used to hold the floral foam, and concealed with a White Chandelle Boa.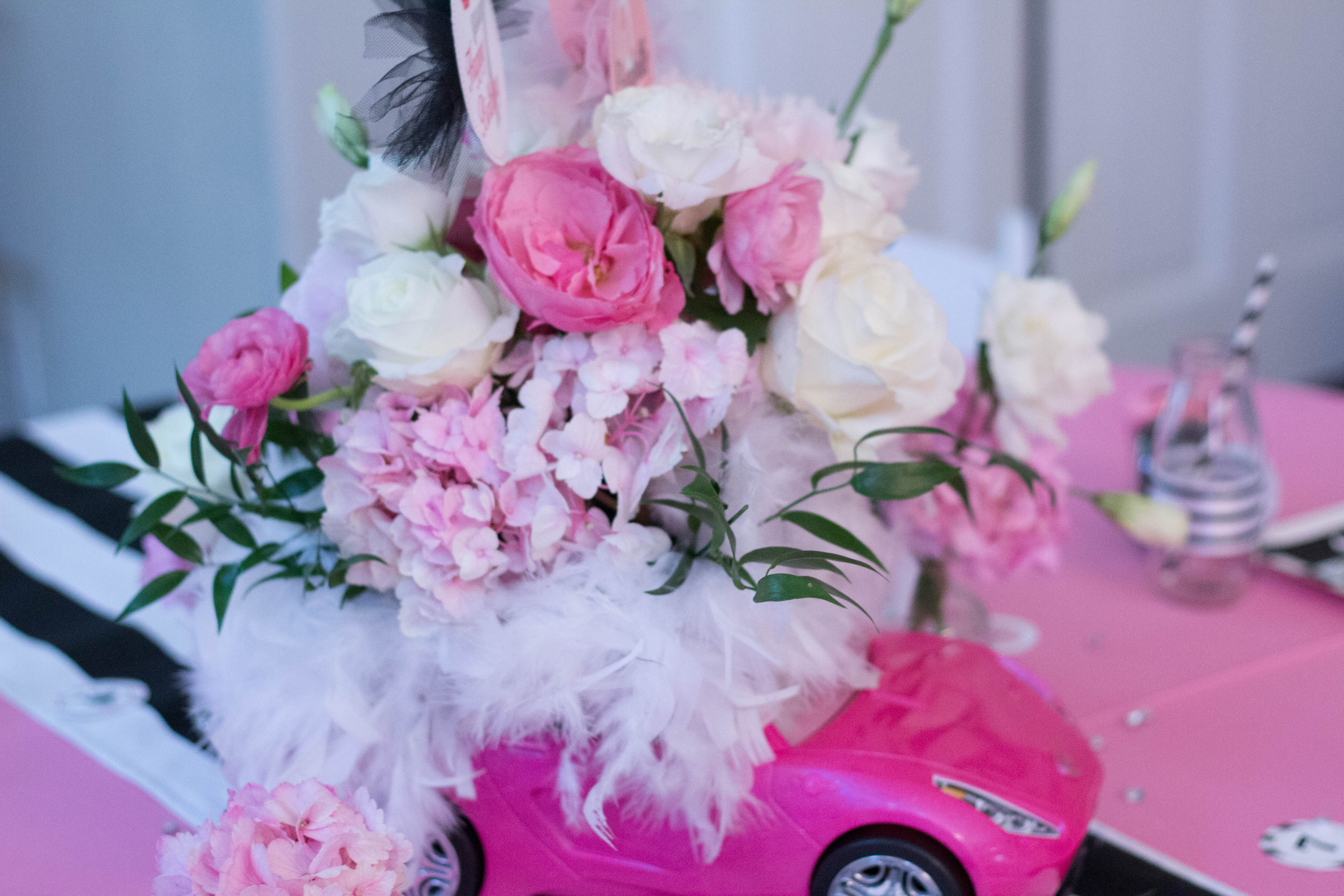 Display your florals down the center of the party table in a row, atop a Black and White Striped Table runner, or place around your event to your liking.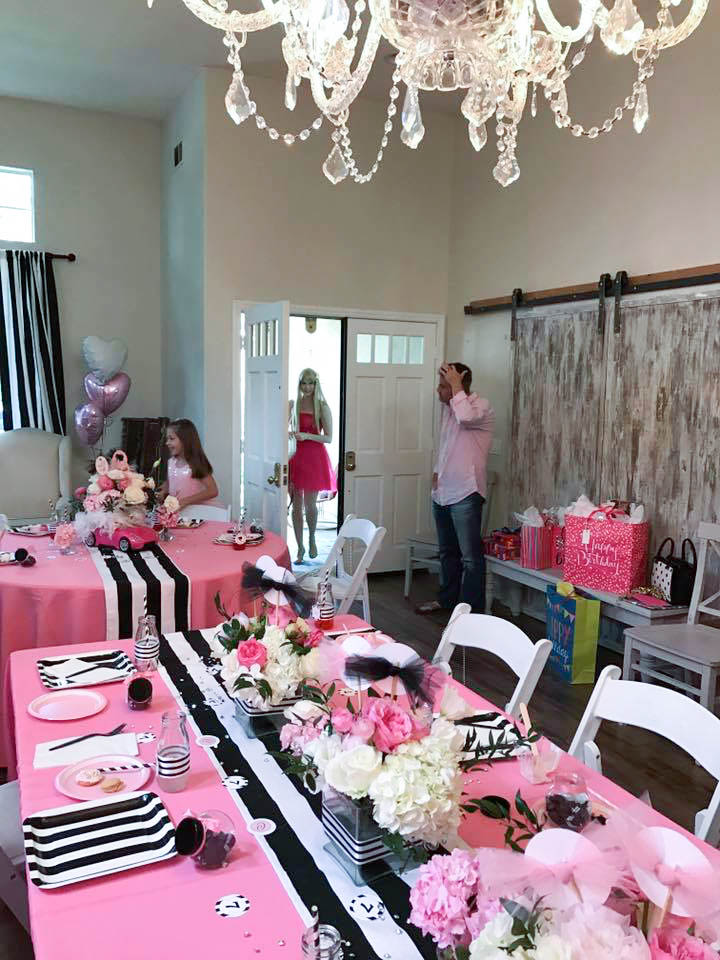 Fresh flower arrangements, when properly cared for, can last from seven to ten days.