This posh pink Barbie themed spa party is a beautiful theme for a young girl's birthday party. With decor in pink, black and white, it's reminiscent of French style and the classic Barbie brand. This darling favor station is a fun journey for your party guests to wander through, collecting glamorous spa treats like lip gloss and bath bombs as they go. Get ready for some serious pampering, because this party station has it all!
What You'll Need:
Three long white trays
Nail Polish
Lip Gloss
Bath Bombs
White Cat-Eye Sunglasses
Step 1: Lay a base layer using a length of Pink Plastic Tablecloth Roll and a Black and White Striped Table Runner.
Step 2: Arrange two of the Wood Planter Boxes, inverted, on your display surface so that they each support a long white tray.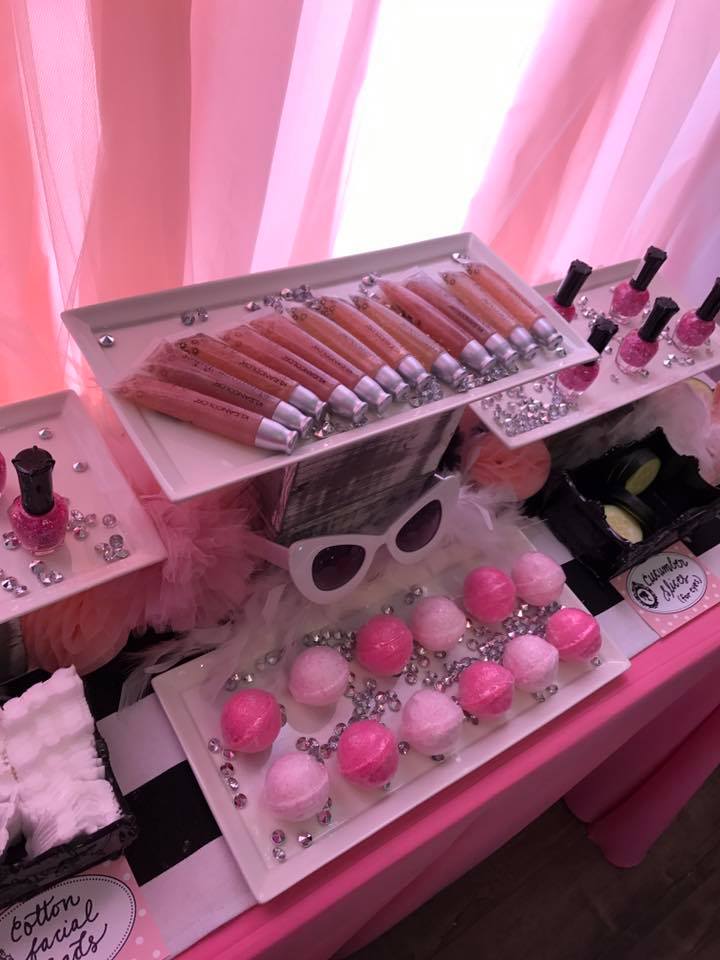 Step 3: Slightly behind these, arrange one Wood Planter Box in the center of the table, for a third  tray.
Step 4: Arrange lip glosses on the top center tray.
Step 5: Arrange Nail Polish on the two trays, flanking the lip gloss tray.
Step 6. On the table surface in the front, arrange bath bombs on a long white tray.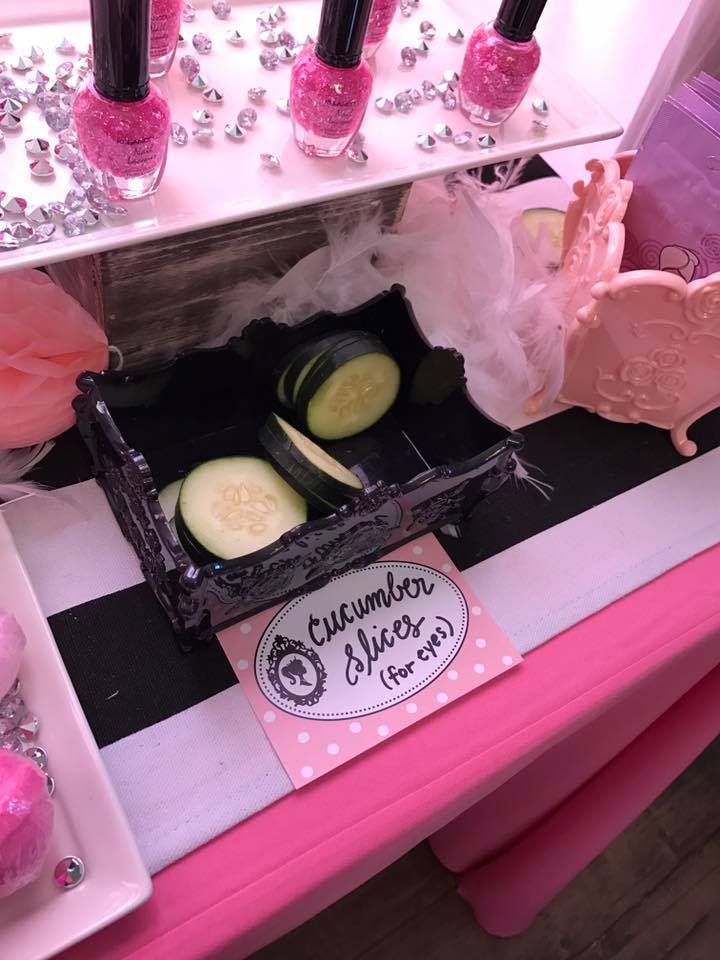 Step 7: Add Mini Diamond Table Tossers to the trays to fill in empty space.
Step 8: Add some drama to the table by adding a White Chandelle Boa arranged in a serpentine curve, along with White Cat Eye Sunglasses.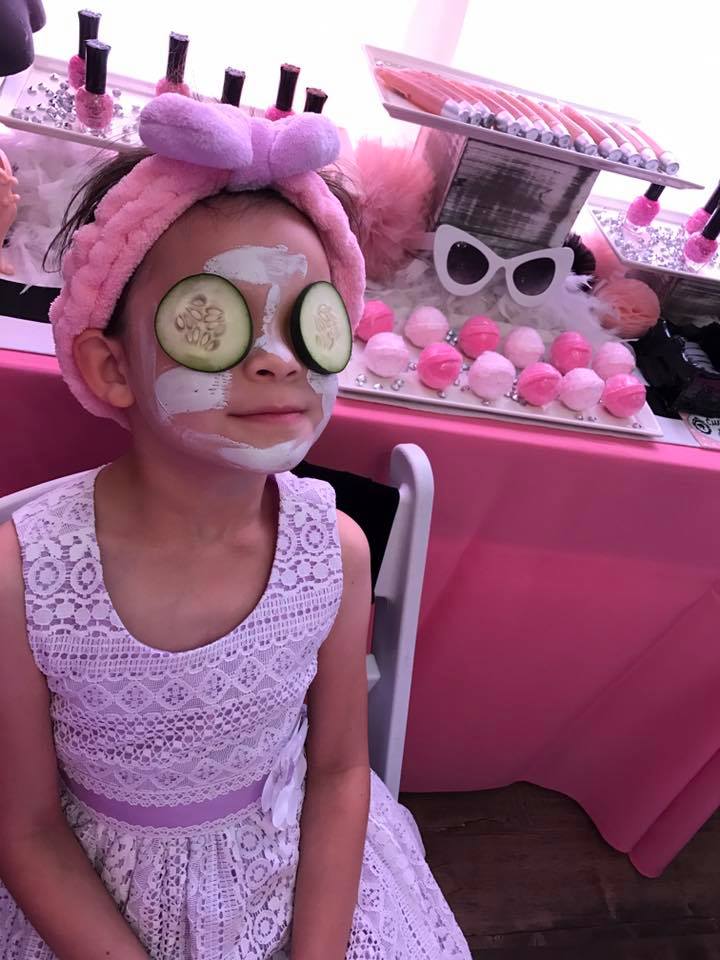 Party guests will have a ball selecting items for their take home favor bags. Stay glamorous, darlings!